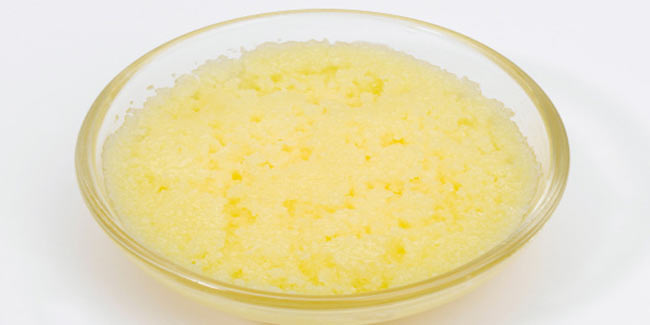 Ghee has been popularly used for good health in the Indian subcontinent since ancient times, but there is more to it. Ghee can also help you get rid of hair problems.
You must have seen your mom using ghee in almost every dish. Haven't you? But, have you seen people use it to pamper their hair? It may not be a news to some of you, but most people would already have raised their brows in surprise. Well, it's shocking, but true. If you don't believe us, ask your grand ma. Here are some of its great uses for healthy hair.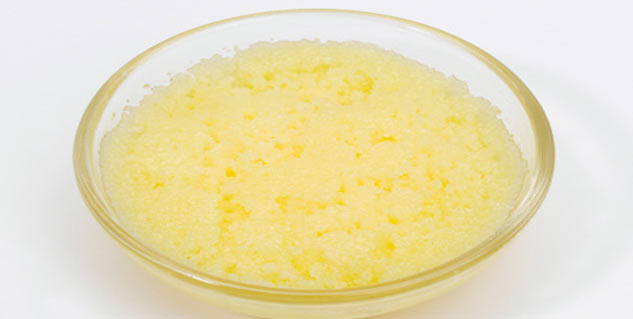 Naturally conditions
Ghee can make a perfect hair conditioner. Application of ghee on hair not only makes them shiny, but also makes them soft. Just take 2 tablespoonfuls of ghee and 1 tablespoonful of olive oil. Combine both the oils in a bowl and apply it directly to the hair. Leave it on for 20 minutes and then wash it off with a mild shampoo.
Removes split ends
Have split ends? You sure know the trouble of getting your mane trimmed every 2-3 months. How about using a natural way of preventing split ends in the first place. All you have to do is take 3 tablespoonfuls of ghee and apply it evenly on the split ends. Wait for 15 minutes and then comb the hair gently. Later, wash your hair with a mild shampoo and lukewarm water.
Promotes hair growth
It can also be used to promote hair growth. For that, you will have to apply ghee on the hair and then wash your hair with amla juice or onion juice. Doing this twice a month will enhance growth of your hair.
Prevents dandruff
If you have dry hair, you will need to massage your scalp with a mixture of lukewarm ghee and almond oil. Leave it on for 15 minutes and wash your hair with rose water to remove the oil from the tresses. Try this twice a month to get rid of dandruff.
Image Source: Getty
Read more articles on Home remedies