"After marriage, please!" The girl hesitatingly spoke, when her boyfriend asked her to have sex with him.

And there are many such people, who do not have sex until they get married. For some, "sex" is sacred and they treasure it but they would do it, only if they knew that doing anything for the first time has its own set of drawbacks and fails, and when we are talking about sex, things can go really awkward.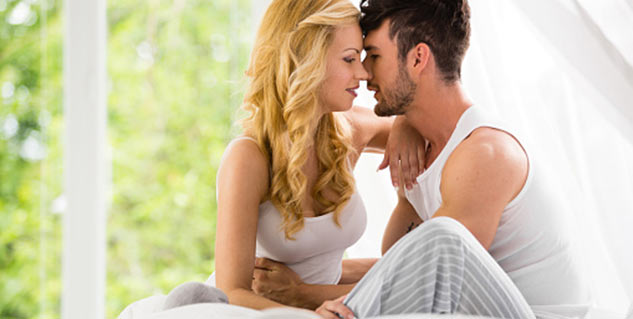 It has happened with me as well. Though, my first time was so awkward that it was almost funny. We were at his apartment. Of course, we both were charged up but I was nervous while he was not. I was his third, so it made sense but what happened afterwards made him my last.

So, here we were at his apartment, on his bed. He was on top of me, I was somewhat shaking. He slowly, very romantically caressed my face with his fingertips and then slowly he snuck his hand into my top and grabbed my breast and I screamed on top of my lungs.
[Read: 7 Signs your sex life needs a makeover]

Okay, this was my first time, I had to scream. It was totally unexpected. I mean I knew, sex has parts where you grope and grab stuff but… Okay, I wasn't ready at all and maybe overreacted.

So, it is my personal experience that first time sex is the most awkward thing that can ever happen to you. Here's a list of things that I experienced and that are most awkward, plus hilarious when you have sex for the first time.
Undressing
The only person that saw you naked was your mother and this only fact makes it only more awkward. At first you are reluctant to undress yourself in front of your partner. The funniest part is that you are standing stark-naked in front of them and still you try your best to hide at least some amount of skin with your hands.

Even I was worried about the flabs I had on my waist and my fat belly, and the small body hair that I had here and there and… Long story short, my body made me really uncomfortable.
[Read: 7 Most Pleasurable Sex Positions]

Wearing condom
Well, it is the most awkward part whether you are girl or a boy. If you are girl, you lie there with your legs wide spread while you see him struggling with that piece of rubber. There comes a point where you wish to ask him whether he needs any help. Now, if you are reading this and you are a guy in this same situation, you try your best to quicken but it is the condom that is making you look like a total loser. You look at her while she looks up at you and both you cannot do to avoid this awkward situation.
The pain of love
PAIN, LOTS AND LOTS OF PAIN! Yes, pain is an inevitable part of first time sex for both boy and girl. Yes, you read right, both boy and girl go through feel pain. It becomes so painful and awkward that you just wish to push each other away. No sexual excitement is left when you get it on, it's just pure pain.
Looking for missing clothes
Now that you are done with your painful intercourse that gave you nothing but a painful "private part", the quest begins to look for your missing undergarments that you threw away in excitement before sex. Although you have done it, they have explored almost every inch of your body but mentally you are still not ready to run around butt naked looking for your missing panties and bras and other undergarments.
Image: Getty
Read more articles in Sex & Relationship.
For more such stories, Download Onlymyhealth app.