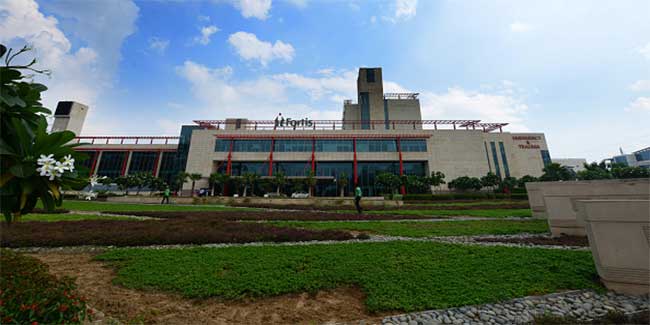 The Symposium on "Advanced Neuro MR Imaging" is conceptualised to provide a unique opportunity for participants to learn advanced MR Techniques as applied to neurological diseases. The event is being hosted in partnership with Phili

Gurgaon, February 11, 2016: Fortis Memorial Research Institute (FMRI), Gurgaon, Asia's leading quaternary care hospital, will host a two-day International Symposium on 'Advanced Neuro MR Imaging' on 13th February and 14th February, 2016. The conference will bring together renowned international experts to deliberate upon the latest developments in radiology and imaging techniques for Neurosciences, with special focus on advanced multi parametric imaging in brain tumors, clinical applications of MRI in brain pathologies and advanced imaging in neuro degenerative diseases, among others. A special session on "Brain injuries in young boxers" will also be conducted on the first day.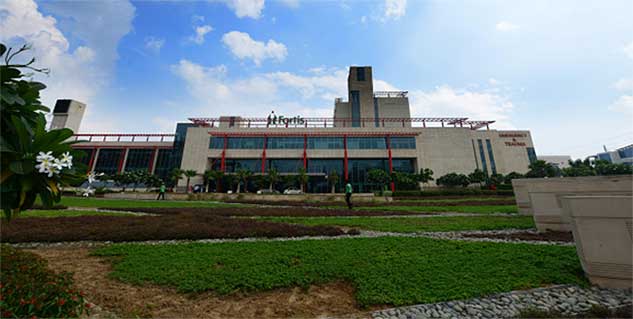 The Symposium on "Advanced Neuro MR Imaging" is conceptualised to provide a unique opportunity for participants to learn advanced MR Techniques as applied to neurological diseases. The event is being hosted in partnership with Philips India.


Renowned experts at the Symposium, who would conduct sessions will include Dr R K Gupta, Director and Head Of Department, Department of Radiology, FMRI; Dr Senthil Kumaran from All India Institute of Medical Sciences (AIIMS), Dr Jitender Saini from National Institute of Mental Health And Neuro Sciences (NIMHANS), amongst others experts in this field.


International speakers at the two-day conference would include Dr Ji Eun Park, ASAN Medical Center, South Korea; Dr Lindy Rae from University of New South Wales, Australia and Dr Orasa Chawalparit from Siriraj Hospital, Thailand, among others. Together with lectures by prominent speakers, the symposium will also feature hands-on sessions to teach participants advanced MR techniques as applied to neurology, musculoskeletal systems and body imaging.


Dr R K Gupta, Director and HOD, Radiology, FMRI, said, "Cutting-edge techniques have been emerging across the world to improve our understanding of the human brain and India has kept abreast with the latest technology in this field over the last few years. Take the example of resting state fMRI which is being used to define the eloquent areas along with tumor grading. This path breaking technique is likely to transform brain tumor management."

The symposium will showcase state-of-the-art radiology and imagining technologies at FMRI which includes the Digital Broadband MRI, 256 Slice CT Scanner, Dynamic Contrast Enhanced Perfusion Imaging, MR Spectroscopy, Digital Mammography, Non-invasive measurement of Intracranial Pressure, etc.


Mr Jasdeep Singh, Zonal Director, FMRI, "Advancements in MR imaging is helping doctors reach more accurate diagnosis than ever before and enhancing their clinical outcomes. This symposium will provide a fertile ground for radiology experts to share knowledge about different developments and train participants in technologies of the future."



About Fortis Memorial Research Institute
Fortis Memorial Research Institute is the flagship hospital of Fortis Healthcare Limited. It is a multi-super speciality, quaternary care hospital with a comprehensive team of clinicians and patient care programmes, supported by advanced technology and medical research solutions. Set on a spacious campus with a potential bed capacity of 1,000 beds, this ultra-modern facility utilises and showcases some of the latest technologies in use in world class health care. Some of the milestone technologies at the hospital include amongst the first pilot project for precision Radio-surgery in the world, integrated operating and procedure rooms, digitized critical care cubicles, advanced Cath-labs, transplant rooms, endoscopy suites, private birthing centres, a state-of-the-art radiation wing and a stem cell lab to name a few facilities. A range of thoughtful services and health facilities for patients and their attending family include several Art 'n' Health programmes to recuperate, a mini theatre to de-stress, retail therapy outlets for immediate needs and a food court providing a choice of dining options to replenish energies.



About Fortis Healthcare Limited
Fortis Healthcare Limited is a leading integrated healthcare delivery service provider in India. The healthcare verticals of the company primarily comprise hospitals, diagnostics and day care specialty facilities. The company operates its healthcare delivery services in India, Dubai, Mauritius and Sri Lanka with 54 healthcare facilities (including projects under development), approximately 10,000 potential beds and 306 diagnostic centres. In a global study of the 30 most technologically advanced hospitals in the world, its flagship, the Fortis Memorial Research Institute' (FMRI), was ranked No.2, by 'topmastersinhealthcare.com, and placed ahead of many other outstanding medical institutions in the world.
Image Source:Getty
Read More Press Release