Today I could not eat anything before getting out of house as I was getting late for work. All working women have this thing in common, the shortage of time in the morning time. All we could think of is getting ready and rushing to work, everything else is left unattended like the most important meal of the day, the breakfast. Well, it should not be like this but indeed women all around the world find it very difficult to manage the morning time.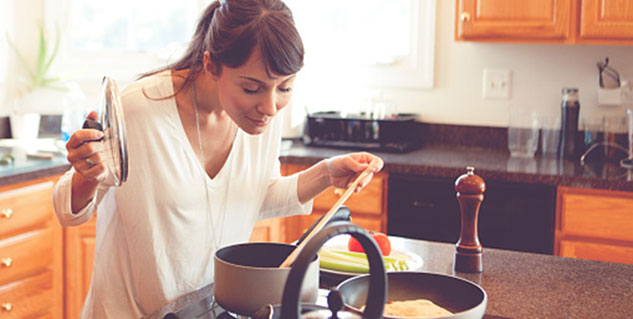 It is not just me; many women don't find enough time to have breakfast, most probably because the cooking is also their job. Of course, getting up in the morning, cooking, getting ready becomes too much. So, that is why we bring these quick and easy breakfast recipes for that you can definitely try out.
Honey chili toast
Prep time: 10 Minutes
Take for breads, shallow fry the bread from both sides in butter. When done spread some honey on the toasts and sprinkle some chili flakes on the toast. Your honey chili toast is ready; you can have it with a juice or your tea/coffee.
Fruit cream
Prep time: 10 to 15 Minutes
Cut fruits available at home in cubes. Take some cream in a larger bowl. Add some sugar powder and a spoonful of honey. Whisk the cream and add the fruits and marinate the fruits.
Bread roll
Prep time: 15 to 20 Minutes
Take some bread, dip them in water.
Mash some potatoes.
Sprinkle some salt, chili powder, cumin powder.
Mix all the ingredients. Meanwhile strain the water from the breads.
Take some potatoes and wrap it in the breads. Stuff some grated cheddar in the middle, wrap it, dip in egg and fry it. Have with ketchup.
Fried rice
Prep time: 10 to 15 Minutes
This can be made with the leftover rice. Cut a small onion. Cut any vegetable of your choice, whatever you would like in your rice, for e.g. mushrooms, bell-peppers, cauliflower, baby corns etc.
Take a pan; fry the veggies along with onions. Add salt, oregano, chili powder. Fry the veggies well, and then add the rice. Garnish with parsley.
Pan cakes
Prep time: 10 to 15 Minutes
Take two cups of maida, half cup of corn flour powder, two drops of vanilla essence, 2 eggs and 1 scoop of butter. Mix all the ingredients well. Add some milk to have a smooth consistency.
Make small pans and have them with maple syrup.
Image: Getty