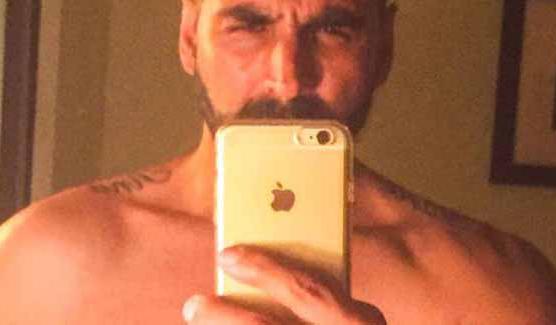 Akshay Kumar's latest shirtless selfie has become a rage on the internet. If his shapely and brawny torso has inspired you to match up to his level of fitness, here is what you should do.
Akshay Kumar's love for fitness has always been a lucid affair. For Aki admirers, it became an eye-ball popping moment when he went shirtless for his selfie debut. Kumar, who is all set to launch his own range of clothing, became a treat to the eyes when he gave a glimpse of his well-toned and muscular torso. While shouting at his fitness-freak `brothers', Kumar said "if I can do it so can you". Really inspiring, Aki!

The non-smoker and teetotaler actor has been deemed as one of the fittest actors in tinsel town. His no-steroid rule, rigorous workout regime combined with a healthy diet has always been an inspiration for fitness enthusiasts. So, if you too wish to become a connoisseur in fitness, here are some precious tips from Aki's closet.
No enhancers, steroids, powders or shakes
Not succumbing to the temptation of building up muscles quickly, Akshay believes that muscle building has been there for ages, even before the inception of muscle building enhancers. If people who did not have access to steroids could have a good physique, it implies that there are other natural options that can also do the job. Aki suggests keeping it simple and natural with whole milk, vegetables, sweet potatoes, brown rice, etc.
He does not follow a routine
Unlike other fitness freak superstars, Akshay does not have any specific fitness trainer and he likes to follow a regime which he likes. He does pay occasional visits to the gym but insists on not having a particular set of routine. He believes that instead of doing reps with dumbbells, it would be healthier to climb a 50-storey building twice.
Fitness dos and don'ts
Akshay is an early riser. He wakes up at 4:30 a.m. and likes to go to bed by 9 p.m.. And this is why he does not like to do night shifts. He hits the gym in the morning at times but as he says, he likes to `fool' around for some time and do whatever his heart desires.

Akshay, in an interview with a leading daily said "after 32 years of working out, I still don't have more than 6 packs". The fit actor does not vouch for an 8 or 10 pack abs and endorses a good, lean body naturally.
The Right Food
There is no fitness regime that can be complete without proper diet and Akshay has a diet regime which is easy to follow. He chooses home-cooked food over anything else. His breakfast is the heaviest meal that comprises eggs, paranthas and juice. His lunchbox usually contains the usual chapatti and cooked vegetables and his dinner is a light meal comprising soup, salad and chicken. He believes in eating a low carbohydrate meal at night and whenever he feels hungry in-between meals, he snacks on some dry fruits. The actor confesses to have occasional cravings for something sweet. In fact, he satiates his sweet tooth on Sundays when he eats everything that comes his way.
Image source: Getty