Experts from Britain's Queen's University Belfast claim that they have found a drug that will boost the immune system to kill deadly cells of cancer as soon as they appear.

Prostate cancer is one of the ten major cancers in India. According to a report, about 12,000 people suffer from prostate cancer every year. Statistics show that almost all regions of India are affected by prostate cancer.

Researchers say that the medicine prepared by them is a type of vaccine and it will be given to men at an early age to decrease their chances of developing prostate cancer. It will also help men who are already suffering from the disease as it will enable the body to kill off an existing tumor.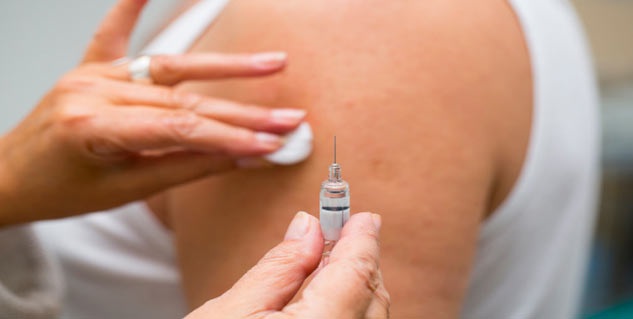 Prostate cancer is cancer in a man's prostate—a small gland which produces seminal fluid. Symptoms include difficulty in urinating, loss of bladder control, etc. But sometimes there are no symptoms at all.

According to the scientists, the new vaccine called Ribo Nucleic Acid (RNA) is a genetic messenger that helps the immune system to recognize prostate cancer cells and kill them.

For the study, researchers used the vaccine on mice for a period of three years and it worked; now the testing will be done on humans.
The researchers have combined the RNA with a peptide (a tough string of sugars), which means that the vaccine can survive unharmed inside the body.

"What is particularly exciting about this is that we are doing it by the understanding the barriers for the delivery of messenger RNS. That will mean it is much more effective. The first time I saw this work, I didn't believe it. This new vaccine has tremendous potential," said project leader Professor Helen McCarthy.

The finding was published in the Journal of Controlled Release.

Read more Health News.

For more health news, Download OnlymyHealth App.