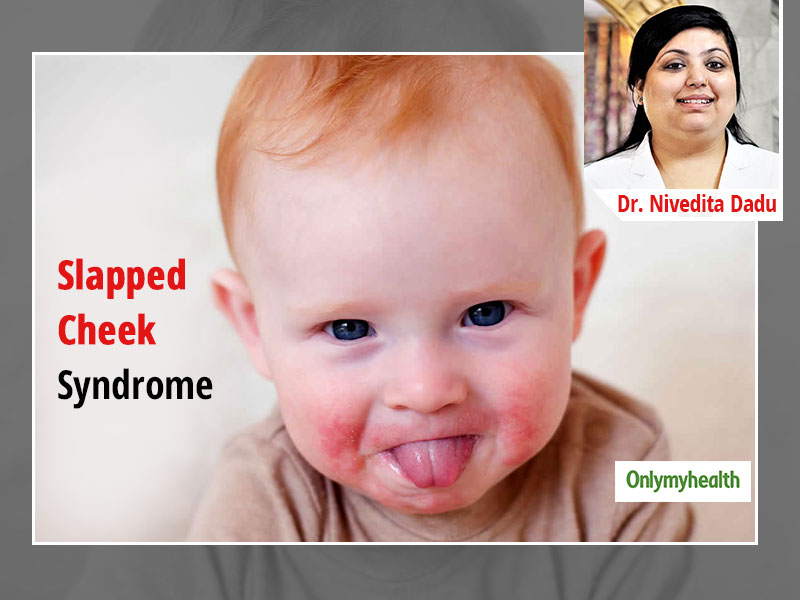 Slapped cheek syndrome or fifth disease is a common viral rash in babies but it can also occur in adults. Find all the information in this article.
Skin problems are common with children as their skin is sensitive. They are prone to viral diseases. While some are known to parents, certain diseases are lesser-known, fifth disease or slapped cheek syndrome is one of them. It is a viral illness that causes rashes on the skin mainly cheeks. It is common but mild in children. Adults and pregnant women may also get this disease is they have a compromised immune system. Onlymyhealth spoke to Dr. Nivedita Dadu, Dermatologist, Founder & Chairman at Nivedita Dadu's Dermatology Clinic to get details about this viral syndrome. Read this article to find fifth disease causes, symptoms and treatment.
What is Slapped Cheek Syndrome or Fifth Disease?
Dr. Dadu explains: Slapped cheek syndrome commonly known as the fifth disease is caused by a virus called the parvovirus B19. It mostly occurs in children from 5 and 7 years. The virus spreads between humans through blood, respiratory droplets, saliva, or as a result of close contact that enter the air when an infected person coughs or sneezes. Fifth Disease involves a low-grade fever, tiredness, and a rash over the body, especially on the cheeks. It's the most common disease in children during winter and spring seasons. By the time the rash appears on the cheeks, children are no longer contagious and can do their day to day activities. There's no specific medicine or treatment for this virus that causes slapped cheek syndrome or fifth disease. You should consult a dermatologist who can suggest the right treatment plan for this.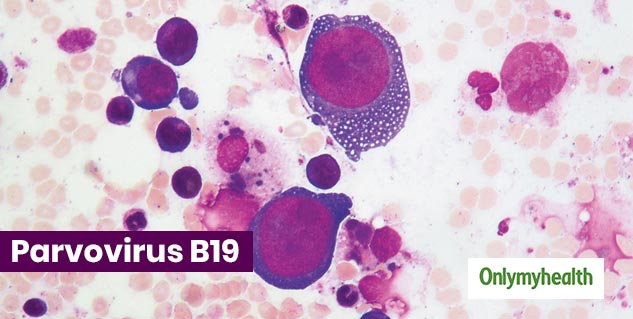 Also Read: Try These Effective Natural Treatments For Heat Rash In Kids Relief
Not only kids but adults may also get this viral disease. The symptoms and reactions may be severe in them. However, many adults who had suffered from fifth disease in their childhood develop antibodies against the virus. Besides, getting fifth disease during pregnancy can cause serious complications such as anemia or harm to the unborn baby.
What are the symptoms of fifth disease?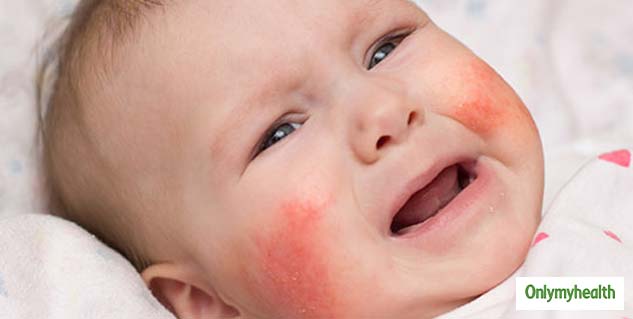 The symptoms are similar to that of the flu. It includes:
Fatigue
Headache
Low-Grade Fever
Runny and Stuffy Nose
Nausea
Sore Throat
While these symptoms start to appear within 4-10 days after contracting the virus. The severe symptoms may appear thereafter.
Fifth disease is called slapped cheek syndrome due to the rashes on the cheeks. In some kids, rashes appear before other symptoms. This is a contagious disease and is a kind of winter rash.
Diagnosis and Treatment of Slapped Cheek Syndrome
By looking at the rashes, the doctor can tell the condition. However, they may also conduct certain tests to identify the root cause of the problem. According to the severity, they would suggest the treatment.
Also Read: 8 Home Remedies For Severe Diaper Rash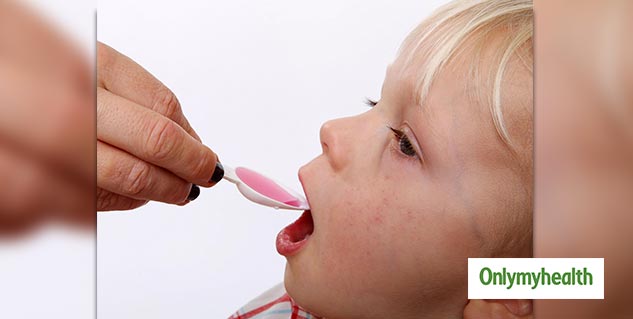 As far as fifth disease treatment is concerned, healthy people may not require treatment. The symptoms subside within 2-3 weeks. For adults, doctors may prescribe over-the-counter medicines to relieve the symptoms. Increasing water intake and taking rest would fasten recovery. If the rash persists, you must consult a dermatologist for the treatment.
Fifth disease is mild in children and they may not need medicines. But for adults, this could be discomforting as it causes joint pain, swelling, etc. It is suggested to consult a doctor for timely treatment.
Read More Articles in Other Diseases