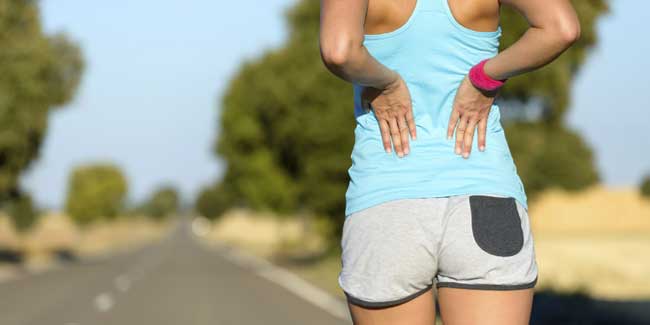 People suffering from the chronic pain of fibromyalgia might benefit from taking vitamin D supplements, a new study from Austria suggests.
Fibromyalgia a rheumatic condition characterized by muscular or musculoskeletal pain with stiffness and localized tenderness at specific points on the body. It is a non-curable disease. But now, a new study from Austria has found that people suffering from fibromyalgia might benefit from vitamin D supplements.


The researchers discovered that there is a link between a patient's vitamin D levels and the chronic pain of fibromyalgia. This is why patients with low levels of vitamin D might benefit from its supplements.

Vitamin D often is called the "sunshine vitamin" because it is manufactured by the body through sunlight's activity on the skin. Led by Dr. Florian Wepner, of Orthopedic Hospital Vienna Speising, the researchers said those who took supplements reported less pain and morning fatigue over time than those who did not receive the supplements.

"[Vitamin D] may be regarded as a relatively safe and economical treatment and an extremely cost-effective alternative or adjunct to expensive pharmacological treatment," Wepner said in a journal news release.
However, the findings did not prove a cause-and-effect link. But two experts on the illness said the findings make sense.

"Fibromyalgia patients and those with chronic pain should certainly have their vitamin D blood levels checked and, if low, consider supplementation under the guidance of a physician," said Dr. Kiran Patel, a pain medicine specialist at Lenox Hill Hospital in New York City who often treats people with fibromyalgia.

Dr. Houman Danesh, director of integrative pain management at Mount Sinai Hospital in New York City, agreed. "Vitamin D deficiency has been linked to chronic pain, and this study further strengthens the argument to [replenish] vitamin D in deficient individuals," he said.

"It is important to note that these patients were under the care of a physician during the [vitamin] repletion, and that it took months for the benefits to be shown," Danesh said. "This is expected, as vitamin D is a fat-soluble vitamin and is stored in fat cells. When a patient has low levels, those stores need to be [replenished], and this takes weeks or months to occur."

The study is reported in the journal Pain.

Source: HealthDay Reporter
Read more Health News.