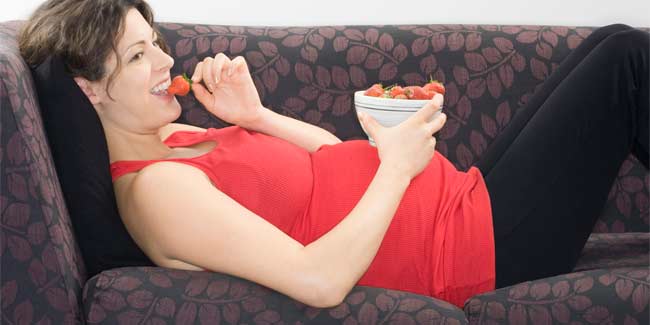 Having fibre enriched recipes during pregnancy can help to keep the problems of heartburn and acidity at bay. Find some fibre rish pregnancy friendly recipes here.
Heartburn and digestive problems can be one of the most troublesome aspects of pregnancy. The best way to manage these problems is by having fruits and vegetables or other foods that manage acidity as well as improve the digestion of a pregnant woman. Having some fibre enriched recipes during pregnancy can help pregnant women cope with pregnancy complications much better.

Some fibre-rich recipes for pregnancy are:
Juice made from carrot and orange
This juice gives you some of the most essential vitamins during pregnancy such as Vitamin C and A, along with antioxidants, beta carotene and loads of fibre.

Ingredients
A juicy carrot which has been peeled and chopped.
Freshly squeezed orange juice.
Half a cup of water
Salt to taste, if you want.
One tablespoon of sugar if you must.

The method of preparation is simple enough. You just need to run the carrots in a juicer and take out the juice. Now add the orange juice and the other ingredients and blend well by mixing. You can drink right away but some people may like it served chilled.
Apples, raspberries and pears
If you are suffering from pregnancy-caused constipation, juice made from pears, raspberries and apples can help you a lot. It hydrates your body and also cures constipation because of its high fibre content. Moreover, apart from the great health benefits, it also tastes splendid.
Salads
Koshambir is a type of salad which gives you protein, fibre, vitamin C, folate and many other nutrients which you need during pregnancy.

Ingredients for Koshambir
One grated carrot.
Two tablespoons of moong dal soaked in water for half an hour.
One beetroot grated after being steamed.
Four tablespoons of chopped coriander.
Chopped green chilli with seeds removed.
One tablespoon of roasted peanuts which have been crushed.
One tablespoon of grated coconut.
Two tablespoon of lemon juice.
Salt as per your taste.

The method is fairly simple. You need to drain the moong dal and add the rest of the ingredients excluding lemon juice and salt. The latter two should be mixed later, after the other ingredients have been mixed well. This juice recipe is as good if not better if made with cucumber, carrot and bottle gourd (lauki).

You can prepare a host of recipes with fibre rich fruits and vegetables. You just need to ensure that they taste well and give you best possible health benefits.
Read more articles on Pregnancy Diet