Everyone has a right to live life to the fullest, including people who are dying. In fact people, who are left with short time to live, should be given the highest quality of attention at this phase of life.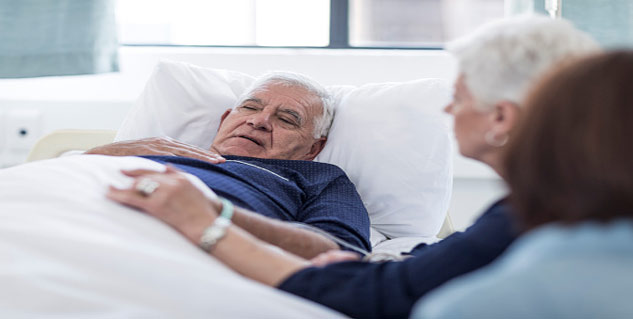 Be a companion and offer comfort

When you know the person has little time left and is going to pass away soon, try and spend as much time as possible in his last days. In extreme cases if the person is not in complete state of body and mind, try to hold their hand and talk to them. Make sure the person gets at most comfort and is provided with special mattress that would help in alleviating pressure.
Display dignity and respect
At times people might find it humiliating when they are totally dependent on other people for their daily living. Make the person feel guilt free and tell them how you admire and respect them.
Persuade and encourage to share memories
Everyone has his own way to reach morality. Sometimes people find it important to mend relationships while others like to remember about things that they accomplished in their life. It's important to let your loved ones open up and express about their remembering events or regrets.
Minister to the family and do not impose
During this phase of life, bring in meals and offer time for respite. Commit to be available during grief and make sure you back off any intervention that makes the person dying uncomfortable.
Show patience and be a healthy listener
Try not to do all the talking and instead listen to be more silent. You have to patient at this time as the dying person would have a lot to handle that might comprise of emotional turmoil, fear, physical pain, regret and confusion.

Image source: Getty

Read more articles on Mind body.