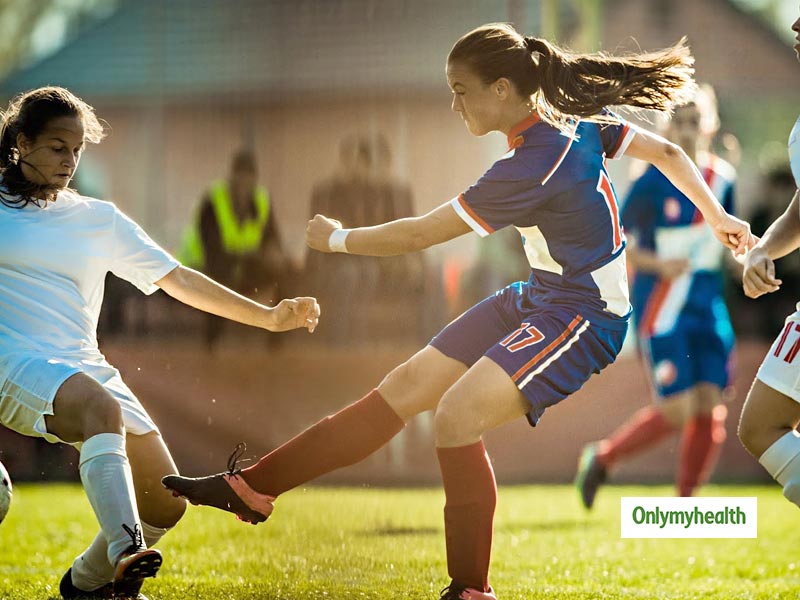 Slim, lean and healthy body shape is valued in all sports such as gymnastics, skating and diving. Athletes can improve their score by losing weight.
Sports and exercise are part of a balanced and healthy lifestyle. People who play games are healthy and lead a better and stress-free life. But if we talk about women players, then they are not less than anyone. Earlier, people used to feel that girls' physical structure is not made for sports, but today, girls are ahead of men in the playground. But for some women players, not being able to balance their bodies and the needs of their sport can become a problem. Athlete girls exercise intensely so that they are always fit n fine according to their game. In such a situation, due to more exercise and sports, they may have a disorder called Female Athlete Triad. This disease is a combination of three conditions: disordered eating, amenorrhea, and osteoporosis. This can be a significant problem for any female athlete. It has three stages, which we can also call the cause of the disorder.
Causes of Athlete Trial Disorder
Triad Factor 1: Disorganized Food
Most girls with a female athlete triad try to lose weight to improve their athletic performance. Disorganized eating and not consuming enough calories according to the body can cause an eating disorder.
Triad Factor 2: Amenorrhea
Exercising intensely and not eating enough calories can reduce the release of certain hormones in the body, causing a break in the menstrual cycle. As a result, the periods may become irregular or stop altogether. Of course, sometimes it is reasonable to miss periods, but it is not right to be persistent. Often girls, who participate intensely in sports, may not even remember their period. Increasing hard training and changing their eating habits can cause them to become a victim of many hormonal disorders.
Also Read: Feminine Hygiene Hacks: Caress The Intimate Needs Of Women With These Tips
Triad Factor 3: Osteoporosis
Estrogen decreases in female athlete girls. Low estrogen levels, poor nutrition and deficient calcium intake can lead to osteoporosis. Reduction in bone weight and improper bone formation leads to osteoporosis which can completely ruin the career of any athlete.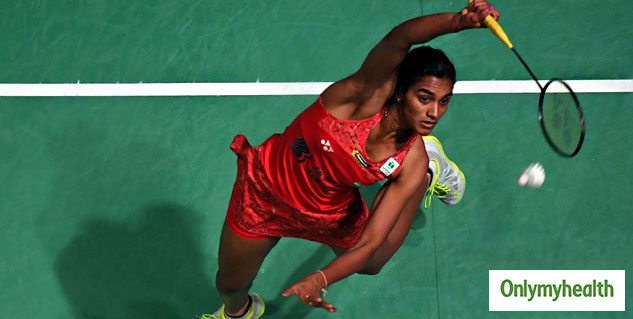 Symptoms of female athlete triad
If a girl/female athlete has a risk factor for the triad, she may already experience some symptoms and disorders like:
Also Read: All About Vaginal Steaming: Does This Alternative Therapy Really Work?
Weight loss
Break in the menstrual cycle
Eating disorder
Fatigue and decreased ability to concentrate
Fracture and other injuries
Cold sensitivity
Low heart rate and blood circulation
Chest pain
Tips for Female Athlete
Keep an eye on your periods
Female athletes should take care of their period calendar and their dates. Also, remember the time when your periods begin and stop or if there is particularly heavy or light bleeding. That way, if there is anything wrong with your subsequent period, you will know immediately, and you will have the exact information to give to your doctor.
Do not skip meals or snacks
If you have continuous practice sessions between school and competitions, do not skip meals or breakfast to save you time. Also keep unsalted nuts and seeds, raw vegetables, and fruits etc. in your bag. Eat periodically according to the diet.
Take care of bone mass
Always check your weight. Along with body mass, keep an eye on bone mass. If there is a decrease in bone mass, do not change the diet; otherwise, it may cause bone problems.
Source: bjsm.bmj.com (British Journal of Sports Medicine)
Read more articles on Women's Health