Who would not like to have well sculpted breasts that could make any dress look fabulous on you? Yes, indeed having beautifully shaped breasts is every woman's desire. There are several reasons why breast lose shape, such as weight loss, weight gain, puberty, breastfeeding, sex, menopause, workout, certain medications and alcohol etc., although there are many ways of getting back the original shape of breasts but not all of the methods are worth giving a shot. Some of the techniques of breast enhancing are so costly; they will cost you a fortune while some breast enhancing methods are not safe and then there are some methods that are not that effective.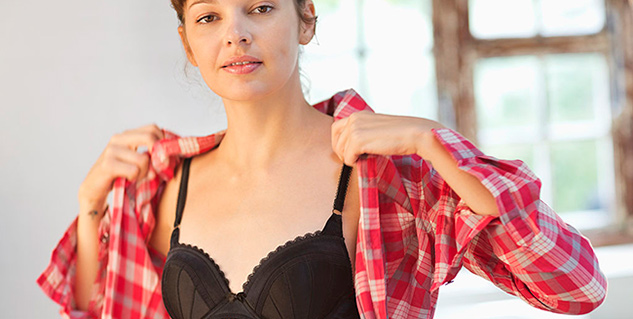 Now, if you are looking for a method that is cheap, effective and safe, you can any day try aloe vera. The plant of aloe vera has thick leaves which contain a liquid or a gel in them and can be directly applied to skin. The gel has many medicinal qualities in it and can also be consumed. Aloe vera can be used as natural breast enhancer and can also be very effective for natural breast growth. Here is how to use aloe vera to enhance your breasts.
Aloe vera has benefits that you are not even aware of!

It can balance out the hormones
Aloe vera leaves have phytoestrogens that can emulate the characteristics of estrogen and can be a very important factor for breast growth. Studies show that aloe vera extract can stimulate the breast growth cells along with activating the estrogen receptors.
It can improve the circulation
Many health forums state when aloe vera extracts is applied directly, it can improve the circulation of blood. An improved blood circulation can promote breast growth by circulating more nutrients and oxygen around breast area. If aloe extract so efficiently can speed up the healing wounds when directly applied on the wound, it can very efficiently promote breast growth with a better blood circulation.
Why a better blood circulation is so important.
The amino acids
Aloe vera is highly enriched in amino acids that arebestare best known to build the blocks of the body. Amino acids can also contribute to have naturally bigger breasts with the same body block builder quality. Our body does not produce amino acids and that is why we are solely dependent on the things high on amino acids, like yogurt, milk, green peas, and nuts and so on. Drinking aloe vera juice can suffice your requirement of amino acids, in turn promoting breast growth.
Facts about amino acids can surprise you.

Image: Getty
Read more articles in Beauty & Personal Care.