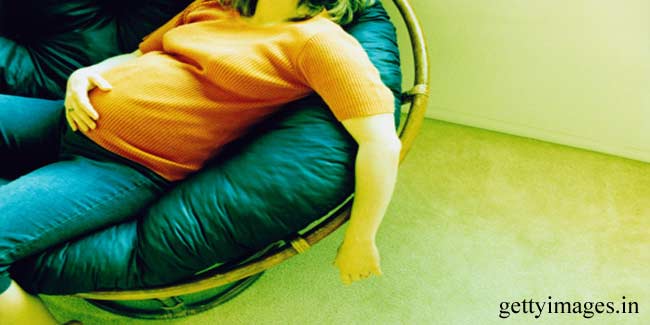 Fatigue is synonymous with pregnancy and is predominantly experienced during the first and last trimester. Learn what causes fatigue and how you can deal with it.
Fatigue is such a common experience during pregnancy that it may as well be called its subtle symptom. A pregnant woman feels especially fatigued during the last trimester compared with the rest of the pregnancy term.
Pregnancy is a fulfilling and challenging time for a mother-to-be. While the sheer feeling of giving birth to life is nothing short of ecstasy, the physical problems associated with the journey to childbirth may seem difficult to manage at first. A few simple remedies, however, can help one deal with the problems quite efficiently as one progresses from first to the third trimester. Here is all that you have to know about fatigue during pregnancy and how you can deal with it.
Some Important Facts Discussed
Fatigue is most commonly prevalent during the first and last trimester of pregnancy. In fact, chronic fatigue is one of the most common symptoms of early pregnancy. You will feel extremely tired and sleepy during this time. Although, fatigue subsides considerably during the course of the second trimester, it is predominant in the last trimester. Carrying the baby weight around and dealing with other associated problems such as swelling in the hands and legs contributes to enhanced fatigue.
Often, fatigue during pregnancy becomes a problem for those, who choose sedentary lifestyles, during the nine months of pregnancy. The more inactive you become during pregnancy, the more challenging it will seem to combat fatigue and associated tiredness. Pregnancy is one of the best periods to remain physically active. All you need to do is seek advice from your doctor or a trained physical expert about suitable exercises and workouts that you can practice on a regular basis. Practicing exercises such as walks, jogs and yoga that have a mild impact on the body helps in beating fatigue during pregnancy significantly. Apart from exercising, staying fit and active will also help you to maintain a happy demeanor.
Another prime contributor of fatigue is faulty eating. Most women tend to believe that being pregnant provides the license to binge on all kinds of unhealthy food. This, however, is far from truth. Pregnancy is not the time when you can happily eat for two. Gorging at food that is high in harmful calories and sugar will only make you more lethargic and the consequential lack of energy will result in extreme fatigue. Ideally, your pregnancy diet must be a balanced one that's high on vitamins and minerals and the quantity of food intake must be decided by your doctor.
Coping with Fatigue



You can do much to cope with fatigue; start by heeding to the signals that your body gives you. Here are a few things you can do:

Go to Bed early - You need to go to bed earlier than usual and follow the habit of taking a nap during the day time. Even a fifteen-minute nap can make a lot of difference to your health, so you can take a nap anytime, anywhere.

Adjust your Schedule - When you are pregnant you need to start taking care of yourself and forget the unnecessary social commitments that cause you to get tired. If you are a working woman then you should make it a point to get back home early. On weekends, you should try to stay at home.

Healthful Diet - Always eat a healthful diet whether you are pregnant or not. Considering that you need about 300 calories every day during pregnancy, you have to make sure that you gather as many of them from fresh vegetables, fruits, whole grains, skim milk and lean meats. Junk food should be totally avoided.

Drink Water - Keep a check on your caffeine and alcohol intake; try your best to drink only water. Water is the most essential mineral that your body craves for at all times under all circumstances.

Fatigue can be really frustrating when you are pregnant especially with so many other problems surfacing simultaneously. It would be in your favour to fight fatigue with the possible measures mentioned above and celebrate a fatigue-free pregnancy.
Read more articles on Problems during Pregnancy.