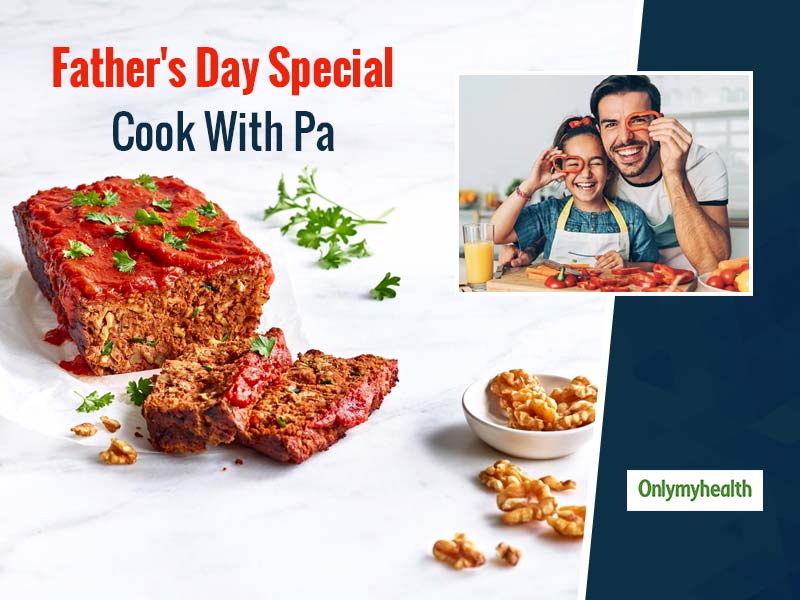 Do not eat out this special day as it is not safe. Hence, cook a healthy meal with the father for a memorable day
No one can deny the fact that fathers are our real-life superheroes who are always there to shower their unconditional love on us. With 21st of June marking the special day this year, prepare your dad's favourite meal with the added crunch of California walnuts and give him the pampering he deserves. Walnuts are significantly high in plant-based omega-3 fatty acids and are also rich in vitamins, minerals, and proteins. They are a complete nutrition powerhouse that may help maintain normal cholesterol levels and may also help keep cardiovascular diseases at bay. Just a handful (28 grams) of California walnuts every day can help your father lead a healthier tomorrow. Breakfast in bed, hearty lunch or an evening barbeque; prepare the meal he loves the most and show your love in the most personalized way.
Also Read: Healthy Mango Recipes: 3 Healthy Mango Dishes With A Nutty Twist, Know Its Health Benefits
So, put on your chef's hat and cook a perfect surprise meal from our exclusive Father's day menu curated by celebrity Chef Sabyasachi Gorai.
California Walnut Meatloaf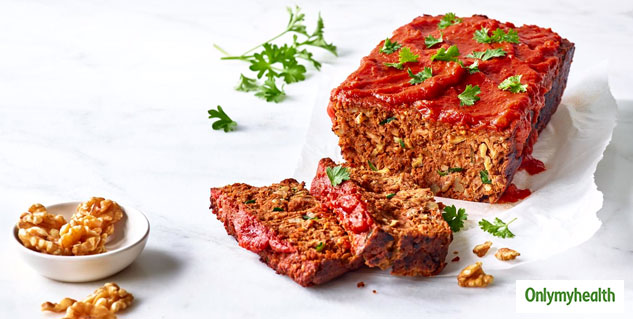 Ingredients
1 cup ketchup, divided
2 cups California Walnuts
1 cup white kidney beans, rinsed and drained
3/4 cup breadcrumbs
1/2 cup cooked quinoa
1/2 cup chopped onion
2 tablespoons chia seeds
3 cloves garlic, minced
2 eggs
1 teaspoon Italian seasoning
1/2 tablespoon chili powder
1 tablespoon paprika
Salt and pepper to taste
Optional additions: 2/3 cup each: diced red onion, coarsely shredded zucchini and snipped fresh basil
Preparations
Preheat oven to 190°C and set aside 1/2 cup ketchup.
Place all remaining ingredients except optional additions in a food processor. Pulse to mix well, scraping down the sides as necessary.
Mix in any desired optional additions.
Shape into 6 round individual meatloaves and place on a lightly greased baking sheet. Drizzle with reserved ketchup. Bake for 35 minutes until firm.
Recipe tip: Substitute ketchup with a thick sauce and serve over soft polenta for a more Italian flavor.
California Walnut Mayonnaise For Lentils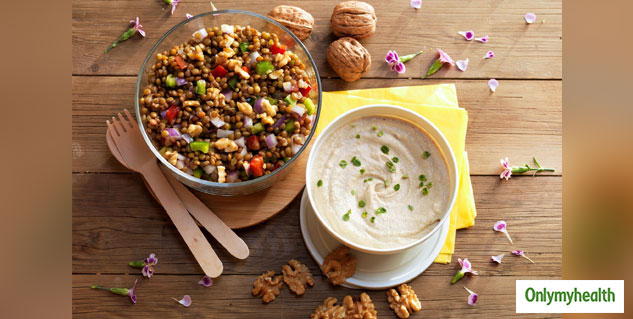 Ingredients
60g of California walnuts
4 boiled eggs
80g of water, milk or vegetable drink
30g of oil
Pinch of salt
Preparation
Beat the eggs with the crushed walnuts, the pinch of salt and the water.
Then, add the oil and beat a little more until it has a creamy texture. Serve with lentils, pasta or salad.
Also Read: Bored Of Mundane Dishes? Nutritionist Nmami Agarwal Explains 4 Dishes That You Can Amp With Walnuts
California Walnut Maple Tarts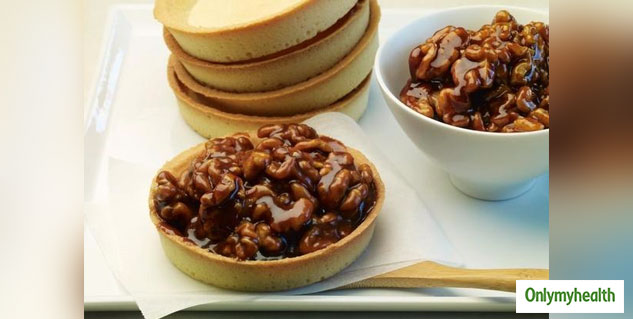 Ingredients
Pastry for 12 Tarts
For the Filling:
1/4 cup soft butter
2/3 cups packed brown sugar
2 eggs 1 tsp vanilla
1/3 cup maple syrup
1 cup coarsely chopped California walnuts
Preparations
On lightly floured surface, roll out pastry to 1/8-inch thickness. Cut into twelve 3-3/4-inch rounds; press into large tart pans. In medium bowl, beat cream butter and brown sugar until fluffy. Beat in eggs and vanilla. Beat in maple syrup. Fold in walnuts and immediately spoon into tart shells.
Bake in oven at 190°C for 15 to 18 minutes or until pastry is golden brown and filling is set. For a runnier filling, use shorter cooking time. Let cool in pan for a few minutes, then remove to rack to cool completely.
Read more articles on Healthy Diet