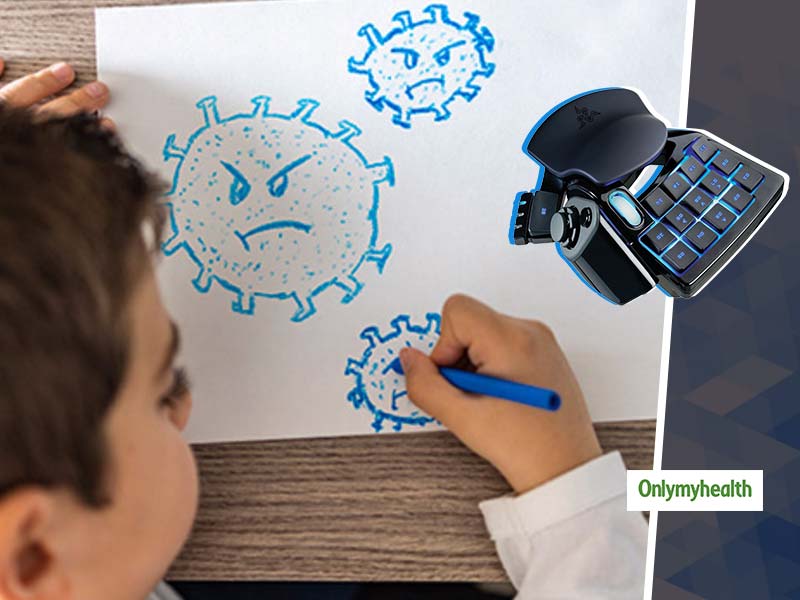 How Can Fancy Gadgets Cause Constant Anxiety And Stress?
Depression, anxiety and stress among students: Fancy gadgets have taken over our lives. People are isolating themselves more and more under the pretext of freedom and peace. While we were managing our lives with this technology infusion, the COVID-19 pandemic hit us, which fundamentally changed our lifestyle and reasonable conduct. Whether we talk about Millennials, Generation X, or Z, everyone is dealing with restlessness and anxiety that comes with an uncertain future due to the extraordinary times presented to us. Under such a scenario, our children succumb to their vulnerabilities which cause constant anxiety and stress.
Don't lose sight of a routine: Here's the first thing that goes out the window- our sleeping and eating pattern! Stick to right timing and don't start too far from your regular habits. There is enough research to stress the importance of good sleep on your mood hormones, productivity and mental wellbeing! Strengthen your basics with good wholesome food, necessary physical exercise (e.g., stretching, yoga, skipping), and enough proper sleep.
Transform your Productivity: While some of us react to anxiety by launching into the "do something" mode, others have the opposite reaction. At such times, concentration turns out to be exceedingly severe, mental exhaustion creeps in, and productivity slows down too. While this is an ordinary exhibition of nervousness, low productivity can affect every part of your day—including your work—causing even more stress. To combat it, hoard a time of day for addressing your most vital to-dos. Make a list of the three.
Set up your priorities: Most essential tasks and circle them. A list is a contract with yourself—your top three get priority, take care of those immediately. Also, if you're not getting as much accomplished, as usual, forgive yourself. Some days, to means, getting by- and that's okay. This is a longer run than anticipated- and that calls for stamina, not speed. While it is significant to set expectations, it is even more important to express that life is all about trial and error, and success does not delineate your presence in our lives. He or she is eternally priceless.
Acknowledge your feelings: Allow yourself time to express what you're feeling explicit. This could be through journaling, talking to others, or channelling your emotions into something creative (e.g., drawing, painting, poetry, music). You can learn how to let and witness feelings and thoughts come and go in their own time, objectively and without getting overwhelmed by them. You can also practice some "ME" time, go to the balcony or sit down on the stairs of your apartment and let the thoughts flow without any obstruction for 15-20 minutes. This will help you feel relaxed. This pandemic will eventually pass, and life will move on.
Conclusion: In these challenging times, the more mental health tools you have at your disposal, the better equipped you'll be to get through this difficult time. We are all locked down, but that doesn't have to mean our spirits are locked in. Because we know, phir muskurayega India. Until then, let's find it in ourselves to rise to the occasion. We've got this!
Read more articles on Children's Health