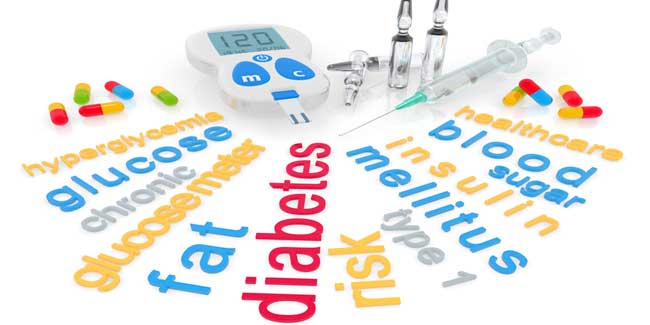 It is important to recognise the symptoms of hypoglycaemia and be prepared to correct it. Here are some of the facts about the condition that you must know.
Hypoglycaemia is a medical condition in which your blood glucose dips below normal levels.


Glucose is an important source of energy for the body. Whenever blood glucose levels are low, brain signals the adrenal glands to release two hormones called adrenaline and cortisol. These are released when the liver converts the carbohydrates into glucose and discharges it into the bloodstream. In case when the conversion can't be done, blood glucose falls.

Hypoglycaemia, characterised by low blood glucose, can happen suddenly. The condition is usually mild and is easily treated by eating or drinking something with glucose. If it isn't treated right away, hypoglycaemia may cause confusion, clumsiness or fainting. Severe hypoglycaemia may lead to seizures, coma and sometimes death.
[Read: Top 10 Diabetes Facts]
It is important to be able to recognise the symptoms of hypoglycaemia and be prepared to correct it, especially diabetes patients. Here are some of the facts about the condition that you must know to get acquainted with it.
Hypoglycaemia occurs when the level of glucose in the blood falls below 3.5mmol/l, usually as a result of an imbalance between food, physical activity and medications.
Fasting hypoglycaemia and reactive hypoglycaemia are types of this medical condition. In fasting hypoglycaemia, a person gets low blood sugar if they haven't eaten for a while. Reactive hypoglycaemia is low blood sugar that occurs after eating, usually due to eating a meal high in carbohydrates. Those who have trouble digesting fructose and galactose or leucine (an amino acid found in foods) are at high risk of reactive hypoglycaemia. Moreover, reactive hypoglycaemia may occur after stomach surgeries, as this may cause sugars to be absorbed too quickly, leading to excessively high insulin levels.
The main reasons for the incidence of diabetic hypoglycaemia include excess insulin, oral diabetic medications, skipping or delaying meals, an increase in the intensity of physical activity/exercise without adjustment in medications, use of blood thinners and binge drinking. A problem with the pituitary or adrenal glands, the pancreas, the kidneys, or the liver is among other reasons that cause hypoglycaemia.
Medication-related hypoglycaemia is most common in people who have diabetes, especially type 1 diabetes. It occurs when a patient is given high doses of insulin or other medications for diabetes to promote release of insulin from pancreas in relation to their current level of exercise and diet. Drugs to control high blood pressure and certain anti-depressants may also cause hypoglycaemia.
[Read: Long Term Complications of Diabetes]
Sweating, nausea, difficulty in speaking, shaking, light-headedness, uncontrollable hunger, sleepiness, irritability and anxiety are the signs a hypoglycaemia patient has. These symptoms may not be experienced by those who have had diabetes for long.
The night-time symptoms of diabetic hypoglycaemia include excessive sweating while asleep, fatigue, confusion while waking and waking up with a rapid heart rate.
Eventual symptoms of hypoglycaemia include confusion and drowsiness. These signs appear only when the condition is not treated.
Unlike diabetes, hypoglycaemia is a treatable condition. The symptoms of condition can be soothed immediately with a quick acting sugar and followed by longer acting carbohydrate foods.
Read more articles on Diabetes.