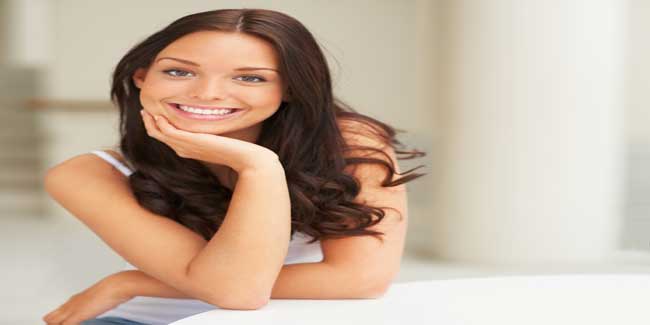 Stretch marks are a distraction to your beauty. Discover the facts about stretch marks so that you can prevent them or at least take steps to reduce their size.
Learning about stretch marks can be helpful for women and men who are prone to developing them. By knowing some facts about stretch marks, they can prevent their occurrence or at least reduce their size.
Fact 1- Pregnancy is a main factor of stretch marks
Appearance of stretch marks is among the number of bodily changes that a woman goes through in pregnancy. Stretch marks start appearing after second trimester of pregnancy. Hormones produced during pregnancy soften the ligaments which are getting prepared for delivery, as well as soften the skin fibres. This increases the chances of developing stretch marks.
Fact 2- Most stretch marks develop during puberty
At the time of puberty, rate of growth of teenagers is very fast. Thus, it puts additional strain on the dermis. Women get stretch marks usually on their breasts, thighs, arms and hips whereas men get these only on their back. Women are much more prone to stretch marks than men.
Fact 3- Sudden weight gain and rapid weight loss result in stretch marks
If a person increases his weight a lot within a short period, he/she is more likely to develop stretch marks. Strict dieting for extended period and subsequent fast weight loss is a major cause of stretch marks.
Fact 4- Stretch Marks occurs in dermis
Stretch Marks develop when the dermis (middle layer of the skin) is stretched considerably over a short period, as it happens in pregnancy, followed by sudden weight gain. The dermis is torn in places to relieve the pressure of skin stretching. When dermis starts to repair itself, it fails to acquire the regular appearance of normal skin and stretch marks can be seen.
Fact-5 – Skin toners make stretch marks worse
When skin toner is applied on areas with stretch marks, such as thighs, breasts, abdomen and arms, they pull the skin tighter and further raise the stretch marks. Keep yourself adequately hydrated and moisturised to prevent the noticeable appearance of stretch marks.
Fact-6 - Reduce excessive weight to reduce stretch marks
Improve muscle tone and shed extra fat from areas affected by stretch marks. This fades the appearance of stretch marks.
Fact-7- Stretch marks are scars
Stretch marks are scars and can be treated similarly. The appearance of stretch marks varies in different people, as it depends on the skin's overall health and elasticity. Genetic history as well as lifestyle factors affect the look of stretch marks.
Fact 8- Treatment for Stretch Marks
Plethora of creams is available over the counter to reduce stretch marks. However, they are of little use. Various medical and surgical treatments are available for reducing stretch marks and they work much better. These treatments include laser treatments, dermabrasion or prescription retinoid.
Pregnant women should ask their doctor or midwife to prevent stretch marks. People looking to lose/gain weight can take the help of a dietician and trainer, to know the diet as well as exercises which can prevent excessive stretching of skin.
Read more articles on Body Surgeries