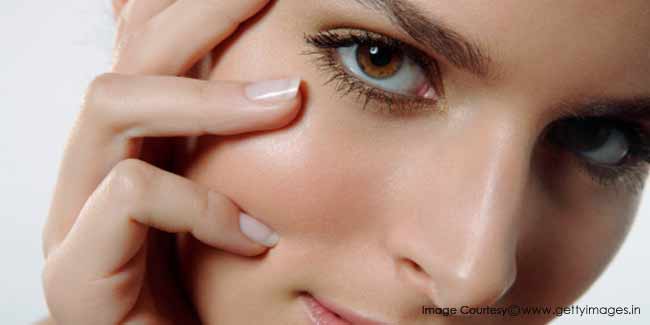 Eye make-up tips for brown eyes are easy. Since brown colour is a combination of many colours, almost all the eye shadows work well for brown eyes.
Eyes come in a wide range of colours and there is a suitable colour palette in eye make up for each shade.
Make up tips for brown eyes are the easiest of all because almost every shade goes with them. Starting from the lightest of gold, just a shimmer maybe, to the dark charcoal of the smoky eye look, everything works well for brown eyes.
People with brown eyes can create visual interest with a natural look or focus on a dramatic look with more intense colours. But just like with other eye colours, there are different shades of brown.
The following tips will tell you which colours will look good on you if you have brown eyes and which you should avoid.Brown eyes can be broadly divided into four categories:
Deep dark brown
Most eye makeup colours that are in the medium to dark range, will work for this eye shade. However, there is always a chance of eyes looking too dark and somewhat harsh, hence it is better to stick to the medium colour range and use a highlighter matching the lighter flecks of colour in your eyes. The contrast between the dark colours and the highlights will make your eyes sparkle.


Medium Brown
Mauves, violets and purples look great with this eye colour. On the other end of the spectrum, gold, copper and bronze will also look gorgeous. Most shades of green eye shadow will look good (think of brown and green together in nature; they look so fresh). For a subtle look with fewer colours, eye shadow can be used just to line the eyes. For a completely different look, use multiple colours.


Light Brown
Women with light brown eyes look quite striking, especially if they are done up properly with the correct shades. It is good to remember that this beautiful shade of eyes should not be overpowered with a lot of colours. Light brown eyes with golden flecks in them look gorgeous with a pale yellow highlight. Limit the use of dark shadows to the crease area. And instead of black eyeliner, consider using a dark brown one; it will make your eyes 'pop'.


Hazel
Women with hazel eyes look great with colours that are a little darker than their skin tone. Hazel eyes will really stand out if they are lined with violet, bronze or dark brown. Mauve and champagne work well as eye shadows, whereas apricot and light pink would be good choices for highlights. And as black overpowers hazel, it might be a good idea to skip the eyeliner.
Unlike other eye colours, brown does not have an opposite or complementary colour. This is because brown is a combination of other colours. That is why, technically all eye shadow colours work for brown eyes.
Having said that, one of the best colours for making-up brown eyes is mauve. Play around with different shades of this attractive colour and you can't go wrong. Once you are done with the eye shadow and liner part, finish with two coats of mascara, remembering to let each application dry before doing the next one. Go for dark brown if your eyes are hazel or light brown, otherwise use black.
Read more articles on Eye make-up