Summer days mean protection from the hot summer sun. As the ozone layer continues to deplete, the dangers of exposure to the Ultra Violet (UV) rays of the sun have increased. So, we not only have to protect the skin, but have to think about protecting the eyes from the UV rays. The only way this can be done is by wearing the right sunglasses. Also, look for polarized lenses. These block the reflected light, but allow direct light to pass through.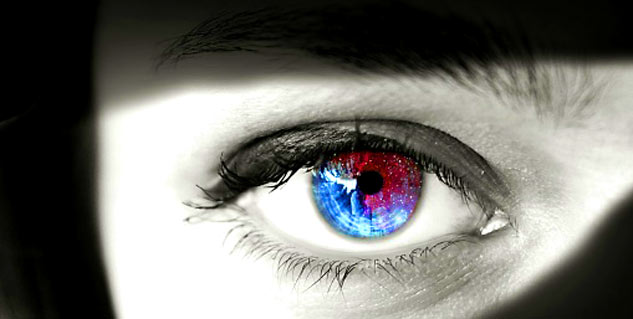 Protection from chlorine

Another problem that can occur during summer is irritation to the eyes from the chlorine in swimming pools. Swimming is a summer recreation, something that we all look forward to. But, most pools contain high levels of chlorine, as a matter of regulation. Chlorine can cause redness and dryness and sometimes, irritation of the eyes. Immediately after swimming, while you have a shower, splash the eyes with water. Saline eye drops are also available.
Prevent fine lines

During the dry heat of summer, the skin around the eyes also tends to become dry and dryness makes the skin prone to lines and wrinkles. Actually, the skin around the eyes does not contain oil glands. So, keep up the nightly care of the skin around the eyes. As a home remedy, you can apply pure almond oil sparingly (very little quantity) around eyes and massage it lightly on the skin, using only the ring finger and only for one minute around each eye. Leave the oil on for 15 minutes and wipe off gently with moist cotton wool. Or, you can apply an almond cream around the eyes and wipe it off with moist cotton wool after 10 to 15 minutes. We have also formulated a seaweed mask for the area around the eyes, which is an intensive moisture treatment for the delicate skin in this area. It revitalizes the skin and delays the formation of early lines and wrinkles.
Remove eye fatigue

Splashing the eyes with cold water provides great relief during summer. Some natural ingredients are natural coolants. For example, cucumber is a natural coolant. Cucumber juice, or grated cucumber applied around the eyes can soothe the eyes during summer and remove eye fatigue. In fact, cotton wool pads can be soaked in cucumber juice and applied on the eyelids (over closed eyes), like eye pads. Lie down and rest for 15 minutes. It provides much relief from fatigue during the summer. Cucumber slices can also be applied over the eyelids, like eye pads. Rose water is also a natural coolant. Chilled rose water can be used to soak cotton wool pads and used as eye pads in the same way. There is nothing like some daily eye exercises to keep the eyes looking and feeling good. This is more so during summer.
Image source: Getty
Read more articles on Beauty and personal care.