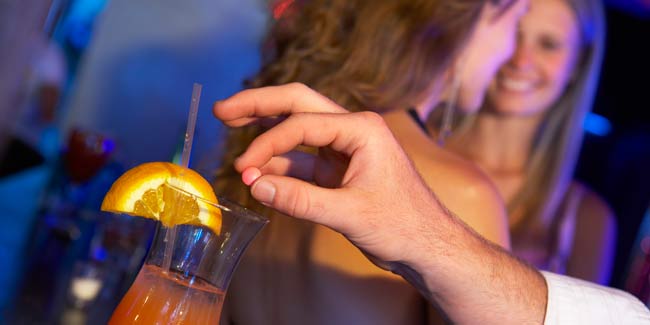 Date rapes are a leading crime in the country. It is important to intimate children about these through sex education to protect them from such crimes.
What Is Date Rape?

A common notion about rape is that a stranger does it in a shadowy place. But it's important to know that it is not only strangers who sexually attack someone. According to reports about 50% of the rapes are done by people who the victim knows. In most cases girls and women are raped, but at times even guys can be raped. Mostly friends, acquaintances, and dates never try to harm or rape but it can happen at times. If a person is raped by a known person it is known as date rape or acquaintance rape. Some people consider that the person who was raped was asking for it by the type of clothes she wore or the way she acted. But the person who is raped is never at fault and the rapist is the only person to be blamed. Any forced sex even when two people are dating is considered as rape. A person who really loves or cares for you will never try to force or pressurize you to have sex.
Be cautious about Alcohol and Drugs
Many times alcohol and/or drugs are involved in date rapes. Alcohol lowers inhibitions, dulls common sense, and may even make a person aggressive. Some drug can be easily mixed with drinks. These make you black out and forget things that happen.

The drugs mixed with alcohol are highly dangerous and can even kill.
Take adequate precautions
Even when you trust your companion immensely take adequate precautions. Some precautions which both girls and guys should take are:
Do not go to secluded places (this includes your room or your partner's room).
Avoid spending time alone with people who make you feel uncomfortable. Follow your impulses and avoid people and circumstances that you are not comfortable in.
Avoid alcohol and drugs, especially if you are with a person you don't know very well.
If you are clear what kind of relationship you want with your companion, make it clear to him or her. Ask them to respect your feelings and sentiments.
Don't do something that you don't want to do just because of peer pressure.
Prefer to go in a group and be cautious for each other.
Call for help if you feel vulnerable or in danger.
Learn self-defense techniques.
Call for Help

Even with adequate precautions date rape can still happen. If you're sexually assaulted or raped, some things which you can do:
Go to emergency room as most emergency departments in hospitals have doctors and counselors trained to take care of someone who has been raped.
Tell a friend, your parents or any other family member, or someone you feel safe with about the incidence.
You should preferably report the rape. Call the police right away and try to preserve the evidence like physical marks and your clothes (so don't change clothes or wash yourself).
Note the details about the event that you remember.
Don't be afraid to talk about rape. After the incidence you will go through as lot of emotional disturbance and will have lots of questions— such as whether to tell your parents and family about it, tell the police, and the kinds of reactions you may get from others. Consult a trained rape crisis counselor or a mental health professional as it can help you to deal with the present emotional trauma and can prevent lingering problems later on.