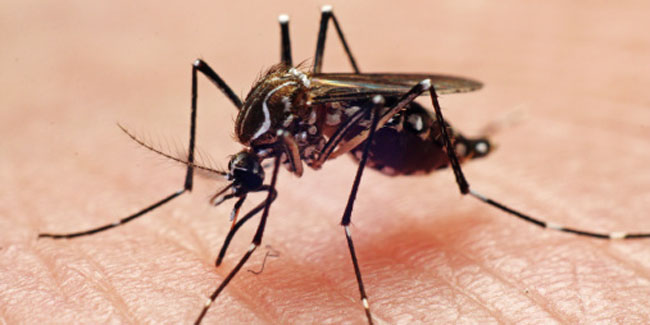 The monsoon has ceased to pour and now it is time for dengue mosquitoes to lurk in the dark areas of your house. So, buckle up and stay guarded with our expert tips on how to prevent dengue fever.
Bye-bye rains, welcome dengue. The onset of dengue has always coincided with the end of the monsoons and some of our cities are already reporting deaths by this killer disease. Reportedly, Mumbai had more than 300 cases by early October in 2013. This year, more than 35 people have already been tested positive. In Pune, the number has exceeded 450. And yet, very few of us realise that dengue can be really dangerous.


Says Dr A P Kotnis, general physician from Andheri West, "The problem with dengue is that it is difficult to get diagnosed. Symptoms appear between three and 15 days and then recur again after a short respite. By the time we suspect that the frequent headaches, chills and joint pains maybe serious, the body already weakens. Recovery takes a long time then." Dr Kotnis has already detected 6 cases in his area.

"We mistakenly assume that mosquitoes are only a real problem in slums and lower middle class areas. That's not true. Research suggests that only a few mosquitoes per household can produce large dengue outbreaks in upmarket residential societies. Even two inches of water, in a puddle or in a potted plant, is enough for a mosquito to lay eggs. This means preventing is dengue is impossible without a foolproof method of repelling mosquitoes inside every home," says Kasturi Poddar, director of Nidra Home, makers of Mos-Quit-O, a mosquito repellent blanket.

As Poddar suggests indoor breeding is a large factor in the rising cases of dengue. The dengue mosquito does not lay eggs in ditches, drainages, canals, wetlands, rivers etc. Just a few inches of water is all it takes for a female mosquito to deposit her eggs. The dengue mosquito lays its eggs on the walls of water-filled containers in the house and garden.

Dengue mosquitoes are also known to travel several hundred metres looking for water-filled containers to lay their eggs. Tiny mosquito larva develop quickly in roof gutters, Fengshui plants, water bowls of pets, unused water fountains, old tyres, etc.. If you want to keep mosquitoes under control around your home, you need to follow a few hygiene steps:

1. Cover all drums and water storage containers tightly.
2. Clean and empty water bowls of domestic pets at home and the water bowls of birds in the balcony.
3. Empty flower pots that contain standing water.
4. Ensure there are no larvae or eggs in stored water. Empty containers, scrub the walls with a brush, rinse and cover.
5. Discard tyres, bottles, pots, garbage cans, broken buckets, portable swimming pools, plastic heaps and tarpaulin, lying around holding rainwater in your society.
6. Ensure that you don't over-water your household plants; there shouldn't be water leftover in the pot.
7. Discard the plants that you keep in water at home.
8. Empty the water that collects through airconditioning in the buckets in your balconies and society premises.
9. Repair broken septic tanks and cover vent pipes with wire mesh.
10. Adult mosquitoes tend to lurk in dark areas (closets, under beds, behind curtains). Ensure that toddlers and infants are clear of such areas. Ensure good lighting in your home.

Courtesy: Mos-Quit-O
Read more articles on Dengue Prevention.