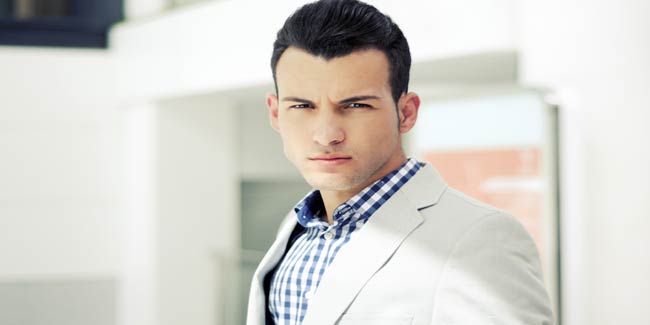 Monsoon is the right time to let your hair down and style it for the season. Kick the humidity away and keep your hair ready for the romantic downpour.
Short hairstyles are the best for monsoon and are back with a bang. Monsoon is a perfectly romantic season to let your hair down and enjoy the refreshing flavour of the rain. You need to choose your hairstyle sensibly.
Although, short hair is easier to maintain in the rain, select a style that can bounce back into place easily after being wet. Avoid hairstyles that require your hair to be straightened, crimped or curled since high levels of humidity in the air will make the hair go limp. Choosing a hairstyle that matches your face's shape is important to obtain the most out of your new hair makeover.
"Keep in mind the colour, texture and face cut while choosing your look," recommends Vishwashreshtha Shanty, hair, beauty and wellness expert, Hair and Shanti. Below are few hairstyles which are short and chic and serve as perfect no nonsense looks.


Short Inverted Bob
This is a simple but stylish variation of a Bob cut style. It falls short of the neck line, is slanted, in form of longer layers towards face and may fall below chin line in certain cases. It is a trendy way to indulge in a hassle free look and adds a dash of boldness your persona. This style suits a variety of faces, especially for people with dominant and sharp jaw line.


Bob/Clunt Cut
A classic hairstyle meant for straight hair and falls at the same length as the chin. People with wide, heart shaped and angular faces are benefited with this style, since it also softens the jaw line. You can add that extra oomph to this bob style and flatter your overall look.
Pixie Hair Cut
Pixie hair cut is a short hair style with concentration of hair close to the head. Some time the pixie cut is a mixture of long hair growing towards the nape of the neck and side of the heads. This style can be customised for any personality and usually suits any age group.


Read more articles on Haistyles.