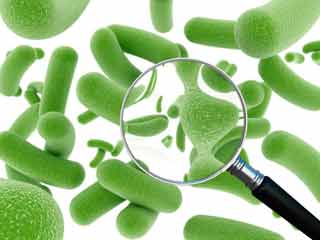 If you are healthy and you thought that means you are free of viruses, you are in for a shock. A healthy human can have different types of viruses on his body, says a new research.
So when we say healthy, we usually mean a goodish body that is free of ailments and viruses. But actually this may not be correct; even a healthy body makes nice home for viruses.

A new study from the Washington University School of Medicine in St. Louis, has found that healthy humans unknowingly carry about five types of viruses on their bodies. This study was a part of the Human Microbiome Project, which is initiated by the National Institutes of Health (NIH). This initiative aims to define the microbial communities found in and on the bodies of healthy individuals.

Out of the five viruses detected, 92 percent of the 102 (51 males and 51 females) subjects were found to be carrying at least one virus; some participants had 10 to 15. These subjects were aged 18 to 40 and the samples coming from their nose, skin, mouth, stool and vagina showed these results.




"We were impressed by the number of viruses we found," said lead author Kristine M. Wylie, PhD, an instructor of paediatrics in a statement. "We only sampled up to five body sites in each person and would expect to see many more viruses if we had sampled the entire body."

Researchers discovered that many of these viruses came from latent infections from years ago, while many subjects had low-level infections. Analyzing the samples, scientists found seven families of viruses, including strains of the herpes virus that are not sexually transmitted.

Strains of papillomavirus were found in about 75 percent of skin samples and 50 percent of samples from the nose. Not surprisingly, the vagina was dominated by papillomaviruses with 38 percent of female subjects them. Some of the women harboured certain high-risk strains that increase the risk of cervical cancer. Adenovirus, the virus that causes the common cold and pneumonia, also was common at many sites in the body.

The study appeared online in the journal BioMed Central Biology.

Image Courtesy: Getty

Read more Health News.