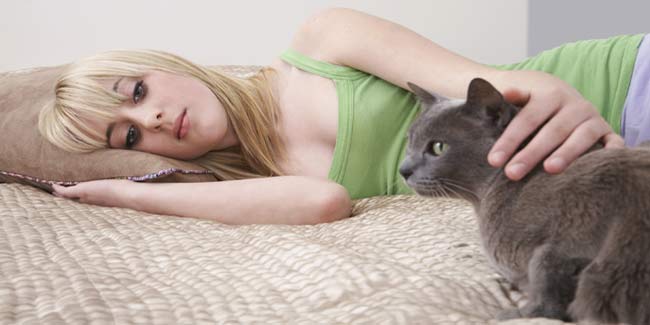 Some of the most common emotional effects of teenage pregnancy include depression, helplessness and worries about the future.
Teenage pregnancy has been rising despite of the initiation of programs to help stop the occurrence of teenage pregnancy. What seems to have gone wrong is the lack of importance given to the emotional effects of teenage pregnancy, which are:
Depression

Adolescents do not usually have a plan of getting pregnant when they engage in sexual behaviour. It is their inability to make a note of the consequences of unplanned indulgence in sex that puts them at risk. It is after the teenager has realised that she is pregnant that she discovers the possible downsides to it at a tender age. The fact that most teenage girls are unaware of the process that pregnancy is, they end up not taking care of themselves and indulging in bad habits such as smoking and drinking to lay the depressed phase off.
Family Hostilities
A teenage girl living with parents may find it even more difficult to cope with pregnancy for she will be drawn by the guilt of having let her parents down. Besides, most families are aversive to the idea of teenage pregnancy and instead of supporting the child, end up throwing unfriendly and disturbing remarks. This makes the pregnant teenager experience hostility from her parents or family members and make her feel as if she is far away from being taken care of. At such a juncture, a pregnant teenager may look for ways to kill herself or the baby, thereby enhancing the existing issue load.
Worries about the Future
When a teenager is pregnant, several uncertainties about the future may arise. The teenager may feel as if she doesn't have enough knowledge base to be a mother and end up loading her brain with information available on the internet only to make it worse. She may start worrying about whether the father of the baby will follow-up with any support or whether she would be dealing with the baby herself.
Helplessness
When the pregnant teenager is stuck with in a hostile environment, she would begin to feel a blow at her self-esteem. A low self-esteem will keep the pregnant teenager from seeking medical attention, thereby increasing her risk of developing pregnancy complications at the time of birth. To get away from the hostile environment or be oblivious to its existence, the teenager finds solace in substance abuse, which further weakens her look after herself.
Read more articles on Teenage Pregnancy.