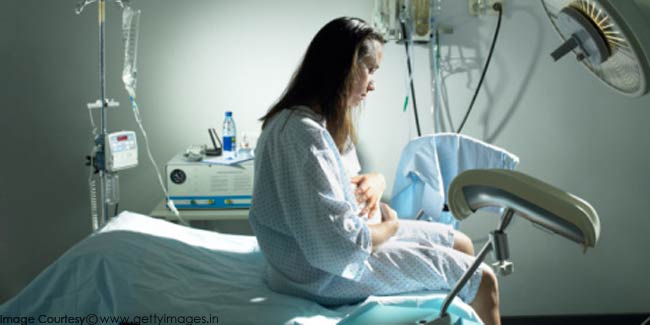 Pregnancy can add to the ordeals of a schizophrenic woman. Every stage becomes challenging. Read what experts say and suggest about schizophrenic pregnant women.
The chance of the average family doctor having a pregnant schizophrenic patient in his practice is fairly high, as the expectancy of schizophrenia in the general population is slightly over one percent during the reproductive years. There are particular problems of the prenatal period, labour and delivery, and postpartum care of such patients.
Dr. Stewart, Chief of the Psychiatric Consultation Liaison Service at St. Michael's Hospital and an assistant professor of psychiatry and obstetrics and gynaecology at the University of Toronto, has written in detail about the effects of schizophrenia in her research "Pregnancy and Schizophrenia".

Excerpts:

Prenatal management

• The fertility rate of schizophrenic patients is below average. It is variously estimated to be 30% to 80% of the general population's fertility rate.

• Many factors contribute to this reduced rate. Psychotropic medications, including major tranquillizers, which many schizophrenics require regularly, suppress ovulation through their effect on the hypothalamus. 'Untreated acute psychotic episodes may interfere with the menstrual cycle, further reducing fertility.

• Marital fertility is also slightly reduced in schizophrenics; it is 70-80% of the expected rate.

• Many stresses are common to all women during pregnancy. These include endocrine changes related to thyroid, adrenal and sex hormones, changes in body size and image, unconscious and conscious conflicts associated with the pregnancy, and concerns about labour and delivery.

• Pregnant women are concerned about their ability to mother, worried about their own interests and the possibility of entrapment, and anticipate changes in their relationship with their partner and their parents.

• These are potential sources of stress to all pregnant women, and it is not surprising that the schizophrenic patient often does not cope well with them.

Diagnosing Pregnancy

• Many of these women are unaware of changes in their body and may deny, or not realize, that they are pregnant. Deluded patients may deny the pregnancy, or believe that the foetus is special (e.g., is a child of God or the devil).

• Self-neglect is common among schizophrenics, and so nutrition and hygiene may be inadequate during pregnancy.

• Several investigators have reported increased prenatal complications in the pregnancies of schizophrenic women, but these appear to be due mostly to their lower socioeconomic status.

• Although the data is limited, it appears that there is no increase in prenatal complications for pregnant schizophrenic women when the biological father is schizophrenic.

Prenatal complications

There is a two fold increase in foetal and neonatal deaths in the offspring of schizophrenic mothers; there is no apparent reason for the death of some of the infants but others have major neurological malformations.

Labour and delivery

• The beginning of labour often goes unrecognized in the schizophrenic patient because she is a poor historian and an unreliable reporter.

• It is not uncommon for such patients to deliver out of hospital, or to present late in labour complaining of abdominal pain, gas or constipation.

• Pregnant schizophrenics sometimes confuse labour pains with the need to move the bowels, and there is a danger that babies may be delivered into the toilet or bed pan.

• While some schizophrenic women are able to deliver without anaesthetic, others require either epidural or, occasionally, general anaesthetics.

• The most common variable in the delivery of schizophrenic women is abnormal foetal position. Miscarriage, and foetal and neonatal deaths unrelated to obstetrical complications are more common among schizophrenics.


Special needs

• Intermittent hospitalization may be necessary during acute exacerbations of psychosis, or for the patient who is not able to care for herself adequately in the community.

• It is important that the pregnant schizophrenic be followed carefully if she is not in a psychiatric hospital.

• A public health nurse and/or social worker should be mobilized promptly if the patient does not appear regularly at prenatal visits, or if she is not coping well.

• It is vital to reassure the patient about the health care team's interest in her and her pregnancy, because it is easy for her to suspect that caregivers are planning to harm either her or the baby.

• For the acutely psychotic woman near term, ultrasonography may be useful in establishing the expected date of delivery, and admission one week before the expected date is often the practice of choice if the patient is not reliable and is in an unsupervised setting.
• Once in labour, the schizophrenic patient should never be left unattended and adequate explanation, reassurance and, if necessary, medication should be given.

• When a patient has been treated with major tranquillizers, care must be taken during the epidural to avoid hypotension, and general anaesthetic must be administered cautiously, to avoid aspiration.

• A trusting relationship with her physician is very important, as is consistency in the members of the health care team.
• Explanations about the pregnancy, labour and delivery should be simple and concrete to increase comprehension and reduce anxiety, and the patient must never be discussed where she might overhear and misinterpret the conversation.

Schizophrenia is a mental disorder and really needs outstanding care and medical facilities, therefore getting treated is must.

Read more articles on Problems during Pregnancy