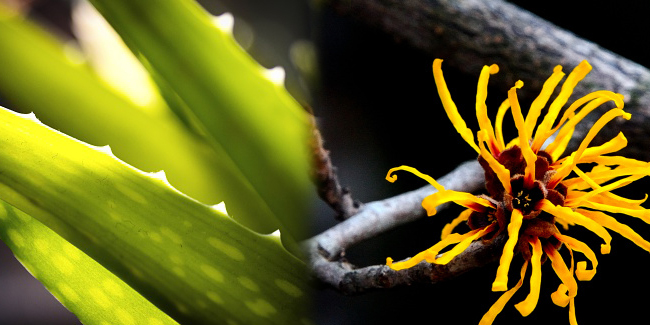 Sebaceous cysts are non-cancerous but give a weird look, cause pain and discomfort. Here's how you can treat them naturally at home.
A sebaceous cyst totally noncancerous, but sometimes people consider it as a serious disease. It's really common to get this kind of cyst, however, it is quite discomforting and a little painful. It can be infectious if it contains 'pus' also known as semi-liquid material. This liquid cyst is generally found around the neck or face. It grows slowly and hence can be treated easily.
What causes sebaceous cysts?
Here's an explanation to it. Sebaceous cysts build up in the sebaceous gland, which generates 'sebum oil' which gives nourishment to your hair and skin. However, if the sebaceous gland gets blocked then the oil is unable to reach the skin and hair, therefore it gradually grows as a sebaceous cyst.
Treatments
Common sebaceous cysts treatment includes draining out the liquid or surgically removing the cyst. However, there are also some amazing natural remedies to cure sebaceous costs available that can help you treat cysts easily. Here are some of the most effective home remedies for cysts that you can try.
Witch hazel for sebaceous cysts
Witch hazel offers some amazing astringent properties that can help in curing sebaceous cyst easily. To treat sebaceous cysts at home, apply some witch hazel extracts or cream over the cyst and let it soak for 10-15 mins. Tannins present in witch hazel will remove the excess oils and tighten the pores. Although, the size of the cyst will begin to reduce within the next couple of days, try this effective home remedy for at least a week for best results.
Aloe vera for sebaceous cysts
Aloe vera is an all-around home remedy for skin problems with some amazing pain-relieving and healing properties. Apply aloe vera gel directly over the cyst. The gel will provide instant relief from the discomfort caused by the cyst. Within a couple of days, the cysts will start to shrink. For even better results you can also drink aloe vera juice.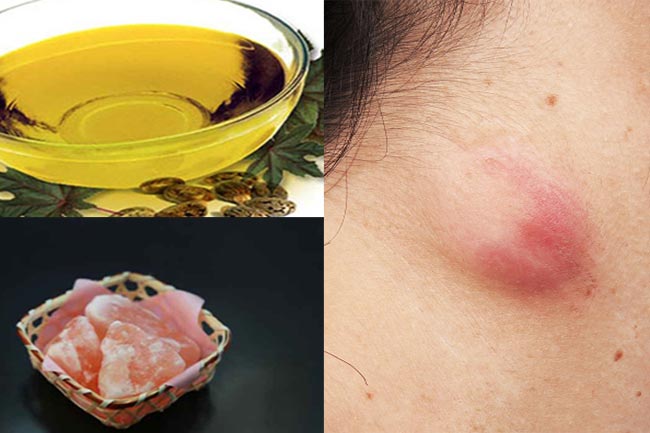 Tea tree oil for sebaceous cysts
Tea tree oil offers anti-inflammatory and anti-bacterial properties, which can be very helpful in healing various health problems, such as acne, headache, cough, warts, as well as sebaceous cysts. Apply some tea tree oil directly on the cyst to treat it. It will not only treat the cyst but also prevent the risk of infection.
Castor oil for sebaceous cysts
Castor oil also works wonders with cysts. It helps reduce the size of the cyst as well as provide quick relief form itching. Soak a cotton swab in castor oil and gently apply the oil directly on the infected cyst.
Turmeric for sebaceous cysts
Turmeric can be very useful against cysts. You can drink turmeric milk to help your body cure cysts on its own. If in case the cysts bursts anyhow, let all the fluid drain out and apply turmeric paste over the area and cover with a clean cloth. It will prevent the risk of infection.
Health Tips
Sebaceous cysts pose no risk to life.
It can cause discomforting symptoms if left untreated.
Doctors usually treat them surgically.
Home remedies can help treat cysts easily.
Read more articles on Home Remedies