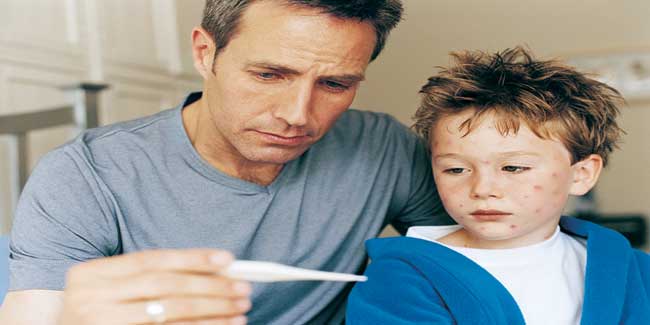 Effect of dengue on circulatory system is very serious in case of dengue hemorrhagic fever or dengue shock syndrome. It is dangerous for children below 10 years of age.
Dengue fever is a disease transmitted by mosquitoes infected with the dengue virus. It results in severe flu-type symptoms accompanied with high fever and intense pain in muscles and joints. Effect of Dengue hemorrhagic fever (DHF) and dengue shock syndrome (DSS), the two advanced stages of the disease, can be fatal but are not very common. It is the DHF and DSS that has a serious impact on circulatory system. When dengue fever progresses to a more acute stage, the blood vessels stop functioning and flow of blood is disrupted. This causes a collapse of the circulatory system with possibly fatal consequences.


Symptoms of Dengue Indicating Circulatory System Collapse Effect of dengue on the circulatory system is particularly damaging to children less than 10 years of age. The mortality ranges from 6 to 30% and most deaths due to dengue hemorrhagic fever occur in children. Infants less than one year old are even more at risk of dying due to this condition.
Dengue Hemorrhagic Fever causes severe abdominal pain, haemorrhaging and the collapse of the circulatory system. It starts in the same way as regular dengue fever - with a headache and fever, but it also has the symptoms of a flu, with a cough and sore throat, along with abdominal pain. Shock can occur within two to six days of the onset of this illness. Bruising is evident on the skin if bleeding occurs and the patient may be spitting up blood. The mortality rate from this condition is high and hospitalization is essential. In some cases blood transfusions are needed.
Symptoms of Dengue Indicating Circulatory System Collapse
Nausea
Vomiting
Abdominal pain
Sudden Collapse
Extreme cool clammy sensations.
Weak Pulse
Blueness around the mouth
Easy bleeding and bruising
Red spots in the skin called petechiae.
Spitting blood.
Blood in passing stool.
Bleeding of gums and nose.
Inflammation of the heart.
There is no treatment specifically for dengue fever. The patient is treated with pain medication to make him/her more comfortable. It is important to drink plenty of fluids to avoid dehydration and to get lots of rest.

WHO recognises dengue virus as a major and emergent concern due both to its expanding distribution and also to an increased frequency of epidemics. It is the most common of the flaviviruses with an estimated 50-100 million cases of dengue fever and 0.5 million of DHF worldwide annually.
Read articles and Understand dengue