That's right. Eating too much is the principal reason why people gain weight. Knowing that they are eating what they consider healthy, they end up eating more than the recommended serving size, putting them at the risk of obesity. Findings of a study suggest that the recent increase in production as well as sale of healthy food has lead to an increase in healthy food labels that may be ironically contributing to obesity epidemic instead of reducing it.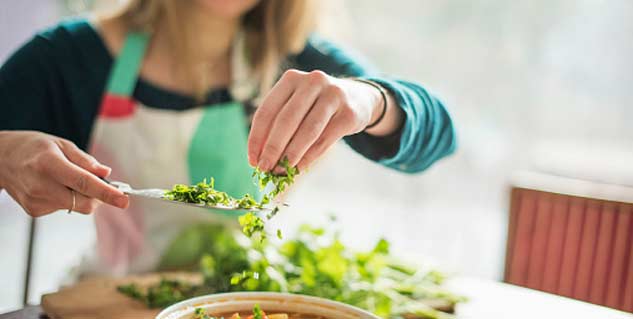 Raj Raghunathan from the University of Texas at Austin said that he along with his colleagues used a multi-method approach to investigating the healthy equal to less filling intuition. The first study was conducted with at least 50 undergraduate students at a large public university. The study employed the well-established Implicit Association Test to offer evidence for an inverse relationship between the concepts of healthy and filling.

The second study was a field study that was conducted with 40 graduate students. The study measured hunger levels of the participants after they had consumed a cookie that was eating portrayed as healthy or unhealthy to test how health portrayals worked on hunger levels. The third study had been conducted with 72 undergraduate students in a realistic setting. This was done to measure impact of health portrayals on the amount of food that was ordered before the participants watched a short film and also to see exactly how much the participants ate while watching the film.

The idea of all three studies converges on the idea that people hold an implicit belief that healthy foods are not as filling as unhealthy foods.
Researchers were able to demonstrate that portraying food as healthy as opposed to unhealthy with the help of a front-of-packet nutritional scale affects judgment of consumers and also their behavior. Surprisingly, people who disagreed to think that healthy foods were less filling than unhealthy foods seemed to be subject to the same biases.

The study was published in the Journal of the Association for Consumer Research.

Read more health news.
Image source: getty
Source: economictimes.indiatimes.com