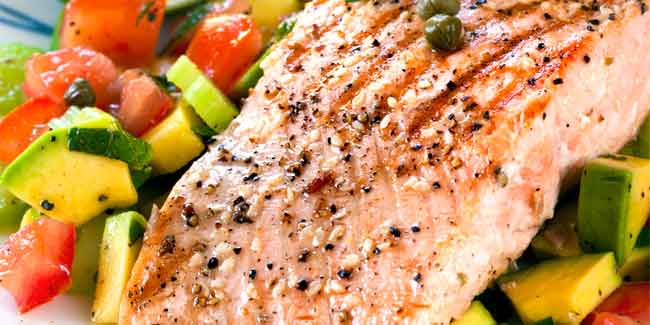 A fish-based diet can help you reduce your atrial fibrillation risk factors. Two servings of fish weekly have 13 percent lower risk of developing afib.
A new research has suggested that eating fish in moderation can help in lowering your atrial fibrillation risk. It is a common heart condition that can even lead to stroke and heart failure. According to an observational study at the European Heart Rhythm Association (EHRA) international conference in Athens, Greece, people who ate two servings of fish weekly had a 13 percent lower risk of developing atrial fibrillation (afib).

About 0.6 grams of fish oil (marine n-3 polyunsaturated fatty acids) in your daily diet offers protection against afib. This is reported by investigator Thomas Rix, MD and others from Aalgorg University Hospital in Denmark. The researchers examined more than 57,000 participants in the Danish Diet, Cancer and Health study group for 14 years. It has been observed that only moderate amounts of fish associated with lower occurrence of the heart condition. People who ate fewer or more servings of fish weekly did not see significant benefit.

Earlier researches from the same Danish population explained that acute coronary syndrome was also significantly lower in people, who had fish in their diet.
Fish oil is considered as one of the best health-boosting supplement. It helps in curing many ailments like diabetes, dementia, heart problems, etc. To this, cardiologist Kevin R. Campbell, MD, FACC said that this study supports the prescription of the Mediterranean diet, which includes three to four servings of fish per week. According to Campbell, patients with heart disease must follow fish-based diets, but in moderation.


Read more Health News.