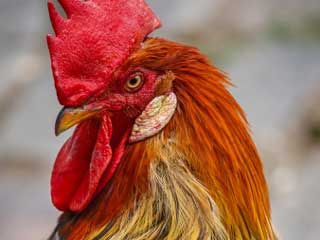 A recent study done by the Centre for Science and Environment revealed that the regular consumption of antibiotic injected chickens could make you immune to antibiotics.
Every time you savor the taste of your favourite chicken dish, you may be taking a plunge into an ocean of antibiotics. This revelation has been made by the Centre for Science and Environment (CSE) who found antibiotic residues in 40% of chicken samples purchased from various outlets in Delhi and National Capital Region.

Although the samples did not contain a worrisome amount of antibiotics but, the expert say that a regular consumption of such meat could pose a threat for the consumers of developing antibiotic resistance. This means that if a person consumes this chicken on a more regular basis it could make them immune to important antibiotics prescribed to treat common illness.

According to the study, there were evidences found of consistent and large use of antibiotics by poultry owners. These antibiotics can lead to antibiotic-resistant bacterial strains in the chicken itself.

The CSE said that the study was conducted after it was alarmed by the doctors, which included a Bangalore-based cardiac surgeon Devi Shetty. The doctors warned the CSE about an increase in the trend of antibiotic resistance in patients.
According to CSE, 70 samples were collected out of which 22.9% samples had residues of one antibiotic while 17.1% has more than one. One of the samples which was purchased from a outlet in Gurgaon had a mixture of as many as three antibiotics.

The report that was released on Wednesday by CSE stated that the poultry owners consistently inject the chicken with antibiotics while they are only 35 to 42 days old. This practice is done in order to boost their growth to make them appear bigger and to prevent them from infections.

The samples were tested at CSE's Pollution Monitoring Laboratory by a team of researchers. Three tissues in each sample were tested that included the muscle, kidney, and the liver. Five of the six antibiotic residues were found present in all three tissues of the samples.
Image courtesy: Getty Images
News source: timesofindia.indiatimes.com
Read more on Health News.