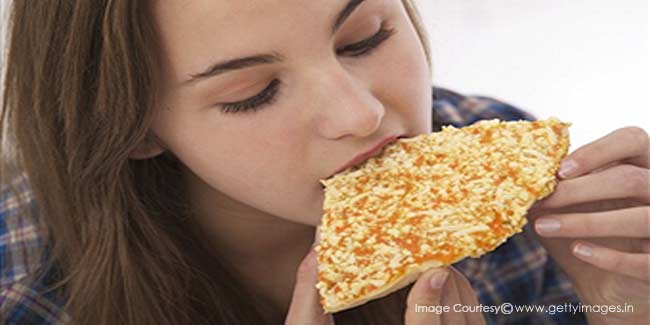 It will be a dream come true if one could eat without putting on weight. Scientists have observed that silencing gene perilipin-2 can make it happen.
We all wish we could eat to our heart's content without worrying about getting obese. Scientists have found that this wish could become a reality by silencing a particular gene.



Researchers at Tufts University in US observed that mice born without the gene that code for perilipin-2, a protein that regulates the storage of fat within cells did not get fat even when they munched on high-calorie food. The rodents were fed the equivalent of a western diet- sugary, high-fat food and let them eat their fill along with a control group.

The mice lacking perilipin-2 had gained significantly less weight than the control group, after 12 weeks. They also ate less than the group of mice with perilipin-2, which continued to eat hungrily.

They also had all the health advantages that go along with being lean: smaller fat cells, less inflammation, lower triglyceride levels and better insulin sensitivity, according to an article on Tufts Nutrition magazine.

The genetically modified mice appeared to have more brown fat cells, which unlike white cells, have the ability to burn calories. The mice tend to eat less and move more.

The findings could eventually lead to ways to fight obesity and diabetes as humans also carry the perilipin gene. "This is an exciting observation because it provides an opportunity to identify new pathways that modulate food intake, physical activity and potentially, metabolism of fat," said Andrew Greenberg, the Atkins Professor in Nutrition and Metabolism at Tufts School of Medicine. The study was published in the Journal of Lipid Research.
Read more Health News.