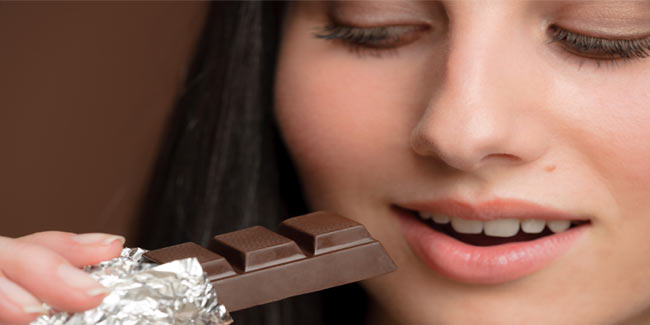 Eating lots of chocolate could help you lose weight, scientists claim, disproving the old belief that the sweet treat is fattening. It is linked with decreasing total body fat.
Chocolate lovers can now rejoice for it has scientifically been proven that eating chocolate helps you lose weight. One can now ditch the old belief about sweets being fat.


The study done by researchers from University of Granada, Spain has shown that the more you consume chocolate, the lower the levels of total fat will be deposited in your body. This only holds true for central fat (abdominal fat) and is independent of any physical activity or diet practised by the individual.

1458 teenagers aged between 12 and 17 years were tested and results showed that a higher level of chocolate consumption associated with lower levels of total and central fat when these were estimated through body mass index, body fat percentage measured by both skin folds and bio-electrical impedance analysis and waist circumference.

"Recent studies in adults suggest chocolate consumption is associated with a lower risk of cardiometabolic disorders," principle author Magdalena Cuenca-Garcia said.

Chocolate is rich in flavonoids especially catechins which have many healthy properties, researchers said. "They have important antioxidant, antithrombotic, anti-inflammatory and anti hypertensive effects and can help prevent ischemic heart disease," said researchers.

Factors like participant's sex,age, sexual maturation, total energy intake, intake of saturated fats, fruit and vegetables, consumption of tea and coffee, and physical activity, did not play any role in the abstracted results.

The study was published in the journal Nutrition.
Read more Health News.