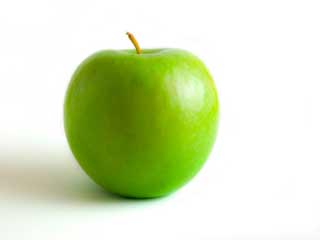 It was found by the British scientists that chemical found in strawberries and apples could significantly reduce the damage caused to the heart after at an attack or stroke.
The findings of a new study by British scientists gave way for boosting up survival rates after a heart attack or stroke.

A chemical found in strawberries and apples could significantly reduce the damage to the heart after an attack.

It is believed by doctors and biologists at Cambridge University that if the chemical is injected after an attack, the long-term damage to the vital organs can be reduced.

The study has been published in the journal Nature and it talks about the damage done to the organs after a heart attack or stroke.

Major damage to the organs is done during the attack itself and injury is also caused when blood floods back into the organs afterwards.

When the clot is cleared by the surgeons, which is necessary for survival, blood and oxygen rushes back into the heart or brain in a process called reperfusion.

It has been frustrating for the doctors to know that by saving a heart attack patient's life, they cause further damage to the body.

This process had been baffling the scientists until now but, the new study revealed that the damage is done by a chemical called succinate which occurs naturally in the body. The study was carried out on computer models and then confirmed on mice.

It was found by the researchers from Cambridge, Kings College London, University College London and Glasgow University, that succinate builds up abnormally high levels in tissue starved of oxygen during an attack.

When the blood returns, the succinate interacts with oxygen and the combination releases destructive new molecules which can kill the cells in the heart or other organs.

After months and years of the injury, there is an increased risk of heart failure or other problems.

The researchers found that they could reduce the organ damage in mice by giving simple chemicals called malonate esters.
Image courtesy: Getty Images
News source: dailymail.co.uk
Read more Health News.