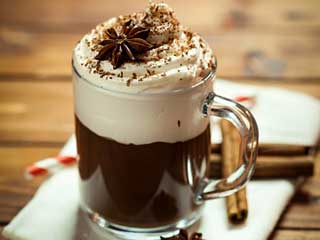 A recent study showed that inclusion of dietary cocoa flavanols can reverse age related memory decline in healthy people.
The naturally occurring bioactives found in cocoa called dietary cocoa flavanols can reverse the age-related memory decline in healthy people, found a new study.

This study reinforced results from several other recent cognitive studies.

The author of this study, Dr Giovambattista Desideri from Italy's University of L'Aquila said "the results of this study are encouraging - they support the idea that diet, and specifically a diet rich in cocoa flavanols, can play an important role in maintaining cognitive health as we age".

This study enrolled men and women who were aged 61-85 years and had no signs of cognitive dysfunction. The participants in the controlled, randomised and double-blind study were assigned to one of the three flavanol groups and were made to consume a drink containing either high (993 mg), intermediate (520 mg) or low (48 mg) quantity of cocoa flavanols every day for eight weeks.

The drinks that were nutritionally matched were specially prepared.

Besides including the test drink, normal diets and regular lifestyle were maintained throughout the study.

At the beginning of the study and after eight weeks, the cognitive function was assessed using a battery of tests that checked memory, retention, recall and executive function.

People who regularly consumed either high or intermediate flavanol drinks showed significant improvements in overall cognitive function after eight weeks.

The study showed that even cognitively healthy individuals can quickly benefit from regular inclusion of cocoa flavanols in their diets.
Image courtesy: Getty Images
News source: business-standard.com
Read more Health News.