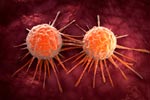 Researchers have found that the E-coli strain which was the only strain left to be resistant is now close to being completely resistant.
A recent genome sequencing of an E.coli strain that is multidrug-resistant suggests that it is the only gene that is left to become resistant to all types of antibiotics. This strain or pathogenic bacterium is responsible for high proportion of extra intestinal infections such as those of the urinary track as well as blood stream. The researchers that were involved in the collaborative study looked at the molecular epidemiology of a collective of E.coliST131 strains that were isolated from six geographical locations across the world between the years 2000 and 2011.

The E.coliST131 was not thought of as problematic five years ago as it is thought to be now. The study helped the researchers to understand the evolution of bacterial pathogen in detail. Prior to 2000 E.coliST103 arose from a single common ancestor as a result of genetic recombination. The rapid emergence as well as spread of this strain is associated with a lot of factors that include resistance to multiple drugs.

The Study has been published in the Proceedings of the National Academy of Sciences, USA.

Image courtesy:
Article source: Lifescientist.com

Read more Health News.