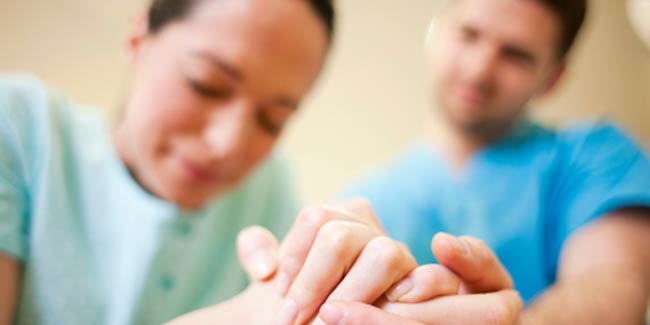 Find information on postpartum hemorrhage, or severe bleeding after birth. Learn which drug can help you to prevent this risk and what you should know if it happens to you.
Deaths from postpartum hemorrhage, excessive bleeding by the mother after giving birth, are rare in developed countries like the U.S. However, the condition can be life-threatening in places where most births occur at home and emergency care may not be available. Researchers have now found a safe, convenient and inexpensive way to prevent this major killer of women in developing countries.
Causes of Postpartum Hemorrhage

Postpartum hemorrhage is caused by the uterus failing to contract after the placenta detaches, or by ruptures or tears in the uterus and other tissues. In developed countries, oxytocin is the standard drug used to prevent postpartum hemorrhage. But oxytocin needs to be kept cold and to be given by trained medical personnel, so it's not ideal for use in developing countries.
The Research

The drug misoprostol also stops uterine bleeding, but doesn't require refrigeration and doesn't have to be given by highly trained personnel. Researchers from the University of Missouri, India's Jawaharlal Nehru Medical College and NIH set out to test whether this inexpensive drug could effectively prevent postpartum hemorrhage in countries where hospital services are in limited supply.

The researchers recruited 25 nurse midwives who serve the rural Indian villages of the Belgaum District in Karnataka State. They showed the midwives how to use misoprostol and how to measure blood loss following birth using a plastic drape specifically designed for the study. Women who volunteered to participate received either misoprostol or an identical-looking but inactive "placebo" immediately after they gave birth.
The Findings
While 12% of the women in the placebo group had serious postpartum hemorrhage, only 6.4% receiving misoprostol did. Women receiving misoprostol also lost significantly less blood on average. Side effects included a slight increase in shivering and fever. The infants of nursing mothers who took misoprostol showed no apparent side effects.

Another benefit from the study was the development of the drape to estimate blood loss. Before this trial, the midwives had no way to accurately gauge blood loss. The drape provided an accurate, easy-to-use and inexpensive (about $1 each) way to collect and measure blood. Wider use of it could lead to earlier detection of postpartum hemorrhage and earlier interventions to save lives.
Image courtesy: Getty Images
Read more articles on Childbirth (Delivery).