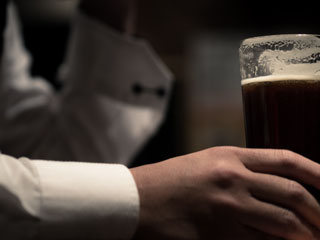 Alcohol can be particularly dangerous for men and women who start drinking in their 50s and 60s, a new study claims.
Drinking can be damaging to your mental and physical health whether you drink it early or late in your adulthood. But, a new study says that it can be particularly dangerous for men and women who start drinking in their 50s and 60s.
A research that was published in the American Journal of Geriatric Psychiatry this month found that drinking a lot during middle age doubled the risk of severe memory loss in later life.

Dr. Doug Brown, Director of research and development at the Alzheimer's Society charity told the Associated Press, "When we talk about drinking too much, the media often focuses on young people ending up in A&E after a night out". "However, there's also a hidden cost of alcohol abuse, given the mounting evidence that alcohol abuse can also impact on cognition later in life," he added.

In the study, individuals were considered to be "problem drinkers" if they affirmatively answered to any of four items from "Cage" questionnaire. Cage stands for cut down, annoyed, guilty and eye-opener. These questions were:

• Do you ever feel you should cut down on your drinking?
• Are you annoyed by people criticizing your habits?
• Do you ever feel guilty about drinking?
• Do you ever drink first thing in the morning to steady your nerves of to recover from a hangover?
The study adds to much evidence that alcohol abuse can have hidden costs that are discovered later in life. These hidden costs may be in the form of impairment of cognition and increase in the risk of various health issues.

Lead researcher of the study, Dr Iain Lang from the University of Exeter medical school said, "We already know there is an association between dementia risk and levels of current alcohol consumption – that understanding is based on asking older people how much they drink and then observing whether they develop problems. But this is only one part of the puzzle, and we know little about the consequences of alcohol consumption earlier in life. What we did here is investigate the relatively unknown association between having a drinking problem at any point in life and experiencing problems with memory later in life.
Article source: Independent UK
Image courtesy: Getty
Read more Health News.