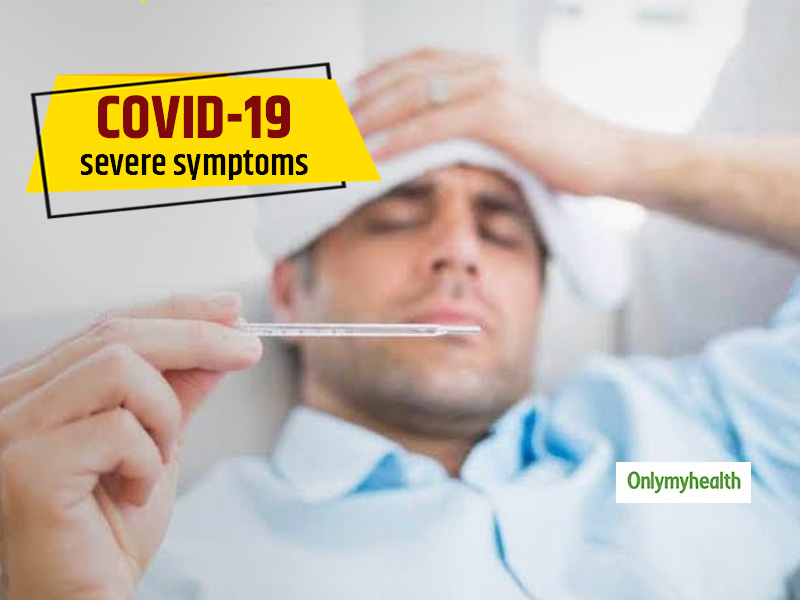 The nationwide spread of Novel Coronavirus has taken everyone with a wave of fear. COVID-19 has become a life-threatening pandemic. People have to take necessary precautions like wearing masks, washing hands and social distancing, in order to protect themselves. The number of patients and the recovery cases are increasing day by day now. COVID-19 looks like a test of our immune system. It is also very important to have a balanced nutritious diet to make your immunity stronger. It is important for your own survival now. Onlymyhealth editorial team spoke to Dr. Vikas Maurya, Director and HOD - Pulmonology, Fortis Hospital, Shalimar Bagh a out the severe symptoms of COVID-19.
COVID-19 severe symptoms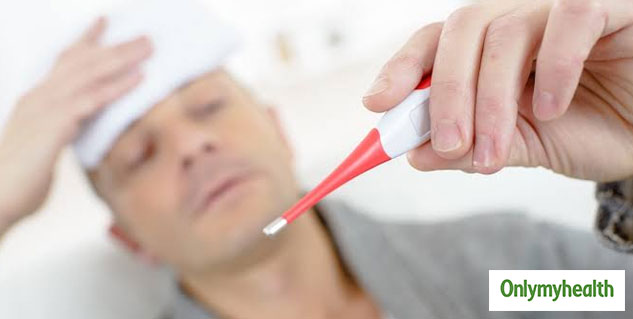 When Coronavirus infects an individual, the most common symptoms are fever, slight cold or cough, bodyache, headache, loss of taste and loss of smell. These signs indicate that we have been a victim of COVID-19 pandemic. Post which, a person gets tested to check the results. Even after you start taking Coronavirus medicines, it is still necessary for people to know about the severe alarming symptoms too. As per Dr. Vikas Maurya, they are:
1. Persistent fever should not be ignored
If your temperature is more than 100°C and is not going down then it is a serious sign. In fact, even if it is going down because of medicines but coming right back up, and thus goes on for a while, you should pay extra attention. So, persistent fever should surely not be ignored.
Also read: 6 Hygiene Hacks To Protect Yourself From The Third COVID-19 Wave In Delhi
2. Prolonged cough
Even if we are having prolonged cough and it is not stopping, then that is also not a good sign. In this case, there is so much cough that you will not be able to sleep and it will cause a disturbance in your sleeping patterns. This serious symptom shows that the lungs are getting involved now and you have to be alarmed. In this situation, you should talk to the doctor if there is a need to get admitted.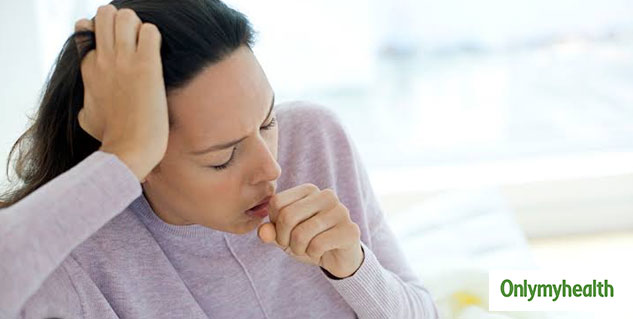 3. Shortness of breath
A major symptom like shortness of breath should also be reported immediately. If you are having shortness of breath while walking or even when you are sitting, then you should take it seriously. You have to monitor the oxygen at home and then talk to a medical professional if it is less than 95.
4. Persistent Diarrhea
Diarrhea is a normal symptom of Coronavirus. However, if there is a persistence then it is a severe sign of COVID-19. If the diarrhea is not getting cured and not stopping then also you should go to the hospital. This is also another alarming sign of the stage of COVID-19.
5. Chest pain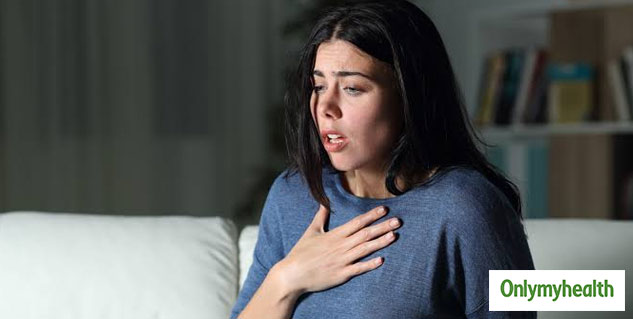 If the virus in your body is moving onto a severe stage, you might also experience chest pains or heaviness. Moreover, there can be mental confusion as it might affect our brain too. This clearly tells that our lungs are getting involved as it can affect our heart and brain also now.
Also read: Person May Show COVID-19 Symptoms For 3 Months, Finds Study
Moreover, most of the patients even suffer from a lot of pneumonia in the lungs. Therefore, these signs like persistent fever, prolonged cough, oxygen levels and chest pain should surely be taken seriously under consideration. These severe symptoms should be reported to the doctor and get admitted immediately. This can help in getting better treatment and early recovery.
Read more articles on Miscellaneous