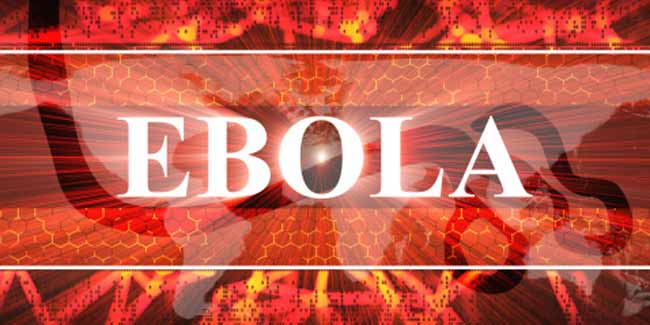 With the rise in death toll in Ebola outbreak the entire world worries about the emerging trouble. In a panic-stricken situation like this the best you can do on your part is to be aware.
As the epidemic gets declaration of an international health emergency by the World Health Organization (WHO) the entire world frets the looming danger. After its first outbreak in the month of March in Guinea in West Africa, the number of people infected by the virus has been increasing making the death toll to reach 2,127 by mid August. The situation in Liberia's capital Monrovia was described as catastrophic and deteriorating daily.

All these data have been giving sleepless nights to many health care providers and people who are at high risk of being infected such as those settled in the countries close-by. However, it's not the time to throw away your weapons. Instead, it's time to fight back the epidemic and eradicate it completely. To do this, you must first be aware of the disease thoroughly. This guide will help.
What is Ebola Virus Disease?
Ebola virus disease or Ebola hemorrhagic fever is a condition that has an effect on the humans and other primates caused by ebolavirus. Once a person comes in contact with the virus, it takes around 2-3 weeks for the symptoms to show up. The signs of being attacked by the virus include fever, sore throat, muscle pain, headaches, vomiting, diarrhea which is followed by rashes and decreased function of the liver and kidney.

All these symptoms may make the infected person bleed, both externally and internally.

To protect yourself and your family you must know the basic how-tos. Following are some dos and don'ts.
Dos
Hand wash
After each visit to the washroom make sure that you use soap to wash your hands. Place your hands under running water and wash them properly.
Cook Food Properly
Make sure that you washed all the fruits and vegetables before cooking. Wash your hands before cooking and use clean utensils each time you cook.
Seek Medical Help
As soon as you experience a headache, fever, pain, diarrhea, eye rash and/or vomiting seek immediate medical help. Make no delay in consulting a physician as the earlier the problem is diagnosed the better it can be treated.
Make People Aware
There are many people around you who do not have an access to the internet, television, or other sources of media. Make sure that they are also aware of the precautionary measures that need to be taken.
Don'ts
Do Not Touch Infected People
Do not come in contact with people who have shown signs of Ebola virus or have died of Ebola.
Do Not Touch the Items of Infected People
Stay away from items of infected people like their clothes, bed sheets. Also, do not touch belongings of people who have died of Ebola.
Do not Come in Contact with Monkeys or Baboons
You must avoid coming in contact with monkeys or baboons that live in your area. They may be infected and can transmit the deadly virus.
Do not Touch the Waste Material of Infected People
Healthy people must never touch the vomit, blood, saliva, urine, or excreta of people who have symptoms of Ebola.
Staying aware about the ways in which you can prevent yourself can take you a long way in this battle.
Image courtesy: Getty Images
Read more on Communicable Diseases.