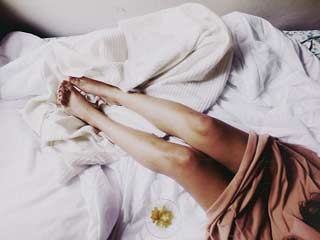 Most yeast infections, even if not attended on time, are generally considered to be self-limiting. Most of them go away on their own, and often, no treatment would be required.
Various strains of yeasts can be found in the human body which are vital for maintaining healthy body functions and provide assistance in digestion. However, they might cause certain infections, especially in women. Mostly, yeast infections in women occur during a specific phase of PMS. And, it may occur repetitively within short intervals.
Symptoms
The common symptoms of yeast infection in women include vaginal discomfort, pain in the vaginal area, and burning sensations during urination. A woman may experience pain during sexual intercourse. An odourless white discharge is also visible in some cases and is considered to be one of the less common symptoms of this infection.
Treatment
Most yeast infections are generally considered to be self-limiting. They settle down on their own, and often, no treatment would be required. Hence, they are normally considered to be harmless. Apart from the mild symptoms, the chances of these infections developing into more serious health complications are rare.
Complications
Menstrual cycles are capable of dealing with yeast infestations effectively. When blood flows out of the vagina during PMS, the pH level increases and yeasts cannot remain active because of the high pH levels. During or post menstrual cycle, the infection is mostly cleared out.
Chronic vaginal yeast infestations can sometimes be potentially harmful and require medical attention. If the spells of infection are recurrent, happening 3 or more times during the course of a year, you should see an expert.
A potentially hazardous health condition associated with yeast infection is sepsis, a life-threatening disease related to the blood. It occurs as a result of spread of bacterial infection in the blood. Another associated complication is a vaginal infection of a more serious kind known as vulvovaginal candidiasis.
Yeast infections could be painful and irritating experiences. If the patient is suffering from autoimmune disorders or diabetes, physical discomfort could be more. There are certain over the counter medications available which help in imparting relief over a period of a week or so.
Image source - Getty
Read more articles on Women's Health.