What we eat can influence our behaviour. Many a times, it is ingredients in the food (that go into processing and refining) that are to be blamed for altering behaviour.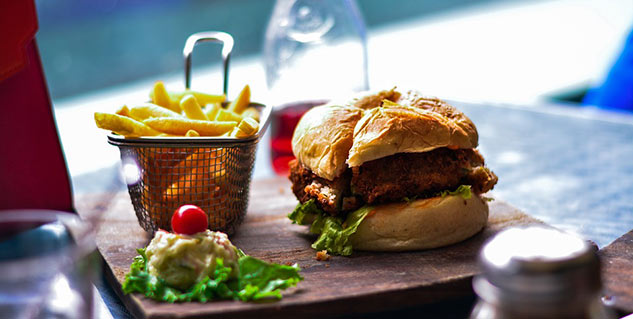 A 'high-fat' diet or fatty foods have been linked with brain's health and are said to cause changes in behaviour, including an increased level of anxiety, impaired memory and repetitive behaviour.
Scientific evidence
According to a study published in the journal Biological Psychiatry, even those who are not obese should avoid fatty foods to stave off diet-induced psychiatric disorders.
Researchers at the Louisiana State University evaluated changes in behaviour and cognition in mice. They examined whether obesity-related microbiome alters behaviour and cognition even in the absence of obesity or not.
The group of mice who received microbiota shaped by a high-fat diet showed multiple disruptions in behaviour, including increased anxiety, impaired memory, and repetitive behaviours.
Researchers concluded that a high-fat diet can produce changes in health and behaviour by changing the mix of bacteria in the gut, also known as the gut microbiome.
Besides, they had found many detrimental effects of fatty food on the body, including increased intestinal permeability and markers of inflammation. Inflammation signs in the brain are another reason for behavioural changes. Moreover, studies suggest that diet-induced changes to the gut microbiome are enough to alter brain function even in the absence of obesity.
Eating well is good for your mind
A well-rounded diet not only helps you behave better but also concentrate better, and improve overall brain health. Just like the rest of body's systems, the brain requires nutrition. As it cannot work without energy, the ability to concentrate and focus comes from adequate, steady supply of energy.
Whole grains, oily fish, vitamin-rich foods, fruits and vegetables are some foods that have an excellent power to increase mental agility, enhance cognitive function and improve brainpower.
Image: Pixabay