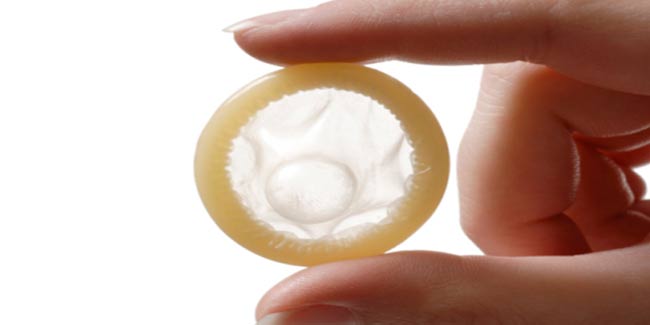 Condoms with spermicide work by killing or inactivating the sperm before it can reach the uterus. The efficiency of condoms with spermicides has been questioned often with detractors believing that they are actually less effective than normal late
Spermicides are used globally for birth control, with or without condoms. As the only means of birth control, spermicides are rarely effective. However, in conjunction with condoms, spermicides are somewhat effective in birth control. However, some statistics indicate that the efficiency of condoms is not greatly increased with the addition of spermicides.


Condoms when used regularly and properly are up to 89 % effective and spermicidal condoms are about 95 – 97 % effective. These findings released by the Harvard University question the effectiveness of spermicides.
How do Condoms with Spermicide work?
In order to know the answer this question, you must first understand how condoms with spermicides work.
Spermicides are available in the form of jellies, creams, foam or foaming tablets. One can also get spermicidal condoms where the spermicide is laced around a latex condom.
Condoms in spermicide work as contraception by killing the sperm before it can travel to the uterus. It arrests the sperm's motion, damages it and makes it inactive.
Condoms with spermicides may work as birth control but they cannot fully eliminate the transfer of sexually transmitted diseases. In fact, according to a study released by the World Health Organisation the use of spermicides actually increases the risk of urinary tract infection.
Condoms with spermicides can also cause abrasions in the vagina making the woman vulnerable to diseases such as herpes and syphilis.
Does Spermicide actually work?
The effectiveness of condoms with spermicide is greatly reduced if the condom is not used properly. Condoms with spermicides will not work if the condom suffers from wear and tear while wearing it, if the condom's expiration date is over, and if it suffers from some depreciation due to incorrect storage.
There are actually theories that support the fact that even pre-ejaculatory fluid carries enough sperms to lead to an accidental pregnancy. Therefore, if a condom with spermicide is worn during sexual intercourse and not before it, it will in all probability not work.
Most spermicides are effective only for an hour after being put to use. In case intercourse happens after that one hour has lapsed the condom with spermicide might not effective as contraception.
Read more articles on Condoms