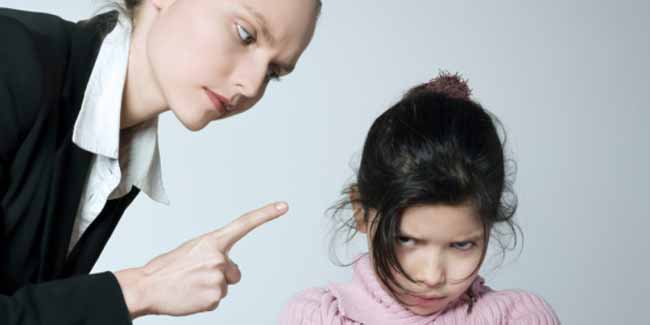 To provide your children the right balance of independence and security, you need to know the risk of sexual harassment of your children by other children.
Every parent or caregiver desires to do anything he/she can to protect his/her children while simultaneously providing them the freedom necessary for their development. The world is an unsafe place to be with the kind and extent of crimes that are reported every day. This baffled situation makes you more concerned about your children's security. To provide your children with the right balance of independence and security, you need to know the risk of sexual harassment of your children by other children.

Everyone is aware of the risk of children being sexually abused by adults, but it is unfortunate that only few people are aware that some children and adolescents also present risk of sexual abuse for other children. Some parents may deny this issue as it is hard to think of one child sexually harassing another, but such kind of abusive behaviour exists in the society. Children, sometimes, intentionally engage in sexual abuse of fellow kids while others do it out of their potent abusive attitude without understanding the devastating effects it has on the victim.

With growing age, it is perfectly normal for children to have a curiosity for sexual awareness and their own sexual feelings. Child-on-child sexual abuse is prevalent in all development stages of children i.e. from infancy to childhood or from puberty to adolescence. Each child is a different individual with different attitude and aptitude; they develop in their own way, but learn what they are taught. Therefore, it is important for parents to accept the range of behaviours in their children in the developmental age. These behaviours include various acts such as exploration of other children of same power or stature in terms of age, size, ability or social status. Initially, it is difficult to catch sexual exploration, but with passage of time such behaviour shows a lot of harmful signs.

Child-on-child sexual abuse is harmful for both- for the suffering child as well as the one who abuses. In most cases, the child causing the harm is older than the victim is and often two of them do not understand the dire consequences of the act. The suffering child may develop stress leading to depression with continued sexual abuse.

To prevent your children from adapting the sexually abusive behaviour, talk to them about sexually harmful behaviour. To make your children into responsible and healthy individuals, it is essential for all adults to recognize potentially harmful activities of their children at an early stage. You can handle your child as a parent, friend, teacher or role model to let them know the dire consequences of sexually abusing other people. Also, tell them that they should report immediately to you if they are facing similar situations.