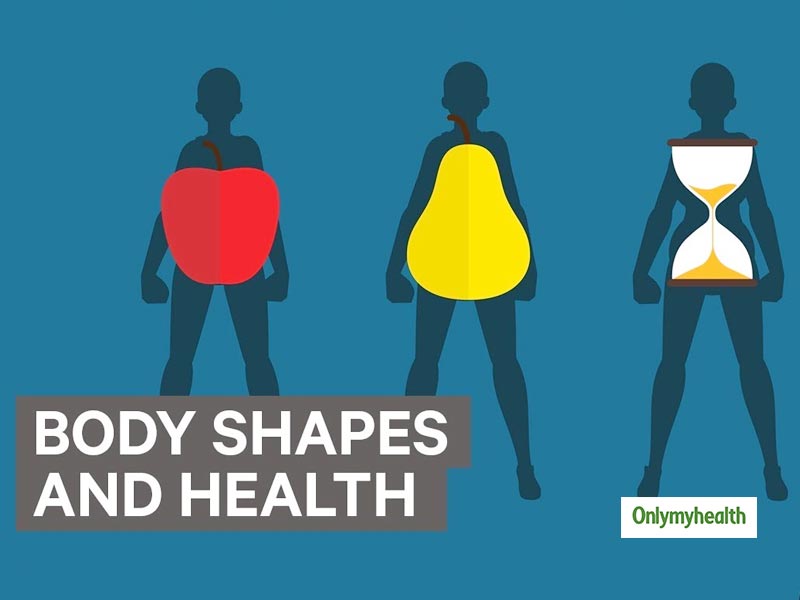 Are you a woman in the age group of 40-50s? tensed about diseases after menopause? Read this article and work on your body shape to stay healthy.
A new study published in the European Heart Journal explains that the shape of the body of postmenopausal women defines the risk of having certain diseases especially heart diseases.
Not all the stored fat is equal. Distribution of fat in the body is divided into two classifications: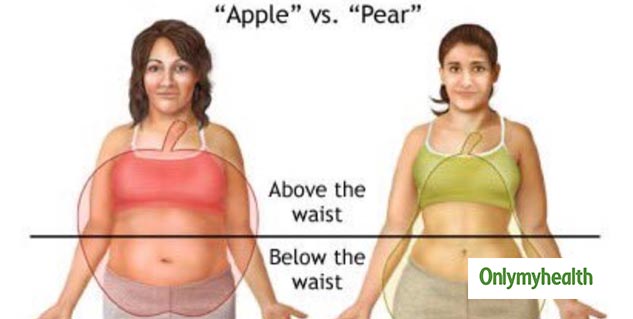 Pear-shaped (a greater proportion of body fat in the legs)
Apple-shaped ( stored most fat around their middle or trunk)
Body fat distribution is also determined by both genetics and exposure to environmental causes such as diet and exercise.
READ: Precautions during 1st Trimester of Pregnancy
Body fat stored in different portions ( at leg or trunk) matters to our health and specially postmenopause( a condition in which there are no periods or the end of menstruation cycle after an age) Pear-shaped is considered healthier than their apple-shaped counterpart no matter having the same weight.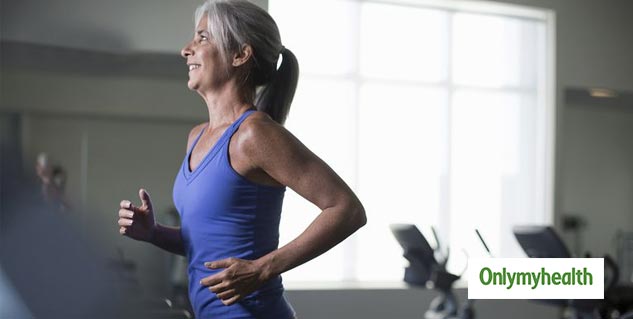 In the new study, researchers analyzed more than 2,500 women between the age group of 50 and 79 for 18 years on an average. All these postmenopausal women were of the normal range of Body Mass Index. The researchers calculated waist and thigh fat of all these women and divide them into quarters from highest to lowest for each measurement. For example- the same women might fall in the highest quarter for the waste fat division and the second lowest quarter for thigh fat division too.
Almost on two decades of follow-up, the researchers found that 202 of the women suffered from a heart attack and other heart disease incidents, while 105 women suffered strokes; 16 women experienced a stroke as well as some episodes of coronary heart disease.
READ: Widow Empowerment: Creating A Favorable Healthy And Hygienic Environment For Them
Later, it was noticed that these diseases were not linked to overall body fat but the place of stored fat. Women having trunk fat were found to be at the risk of such things.
The study also found that trunk fat is related to metabolic rates. "More the trunk fat, more the metabolic disturbance". It also pointed on elevated insulin levels, systemic inflammation, abnormal cholesterol levels and other cardiovascular problems with trunk fat.
This simply means that women with apple shape body are more prone to different diseases especially heart diseases than their pear-shaped counterpart post menopause.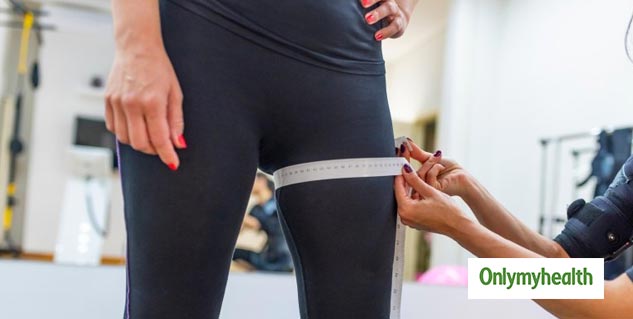 Also, it is said that pear shape is the ideal shape not only after menopause but also in puberty age as this affects the overall health of a woman.
So, don't just control overall body weight, pay special attention to regional body fat, even those who have healthy body weight and normal BMI need to check their shape.
The study highlights the importance of fat distribution against overall fat mass causing cardiovascular and other diseases. The nourished and healthy hearts may belong to those women who stretch the thighs of their jeans.
Read more articles on Women's Health