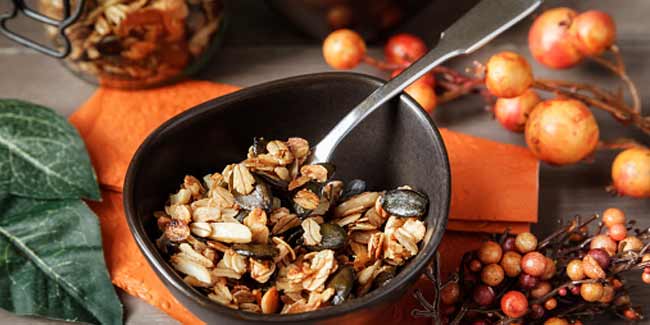 If not being a morning person is a curse on your healthy breakfast, here is a magic recipe which will turn things around. Just soak a bowl of oats overnight and refrigerate it. You will surely be on a healthier start.
For a person who shares an intimate relationship with his diet, the first meal of the day always remains a contentious issue. While on one hand, you don't want to go over-the-top by stuffing in everything on the table and starting your day on an unhealthy note, on the other hand, you cannot skip this essential meal.
So, one needs to be extremely decisive when choosing options for breakfast and this is what brings us to the healthy recipe of overnight oats.

Not a morning person? Not a problem, anymore. You can now sleep your way to glory and yet end up having one of the healthiest breakfasts ever.
DIY overnight oats recipe
The best part about this recipe is that there is no cooking involved, which allows you to skip the kitchen hassles comfortably. All you need to do is soak up a bowl of oats overnight in a bowl of some liquid—a liquid of your choice.

The mixture you pop in the fridge overnight must be made from equal parts of raw rolled oats, milk and yogurt. You have the liberty to use any kind of yogurt or milk. This recipe forms the base of healthy breakfast but this does not imply that you have to limit yourself to these ingredients.

The number of toppings you wish to use could be endless. You may add the toppings a night before or in the morning. Be careful with ingredients that you might not like soggy.
Ingredients
Milk—1/2 or 1/3 cup of milk (depending on the consistency you like)
Yogurt—1/3 plain cups
Banana—1/2
Chia seeds—1/2 tablespoon
Honey—to taste
Cinnamon—just a pinch
You can add fresh fruits and nuts in the morning along with your other favourite toppings.
Image Source: Getty