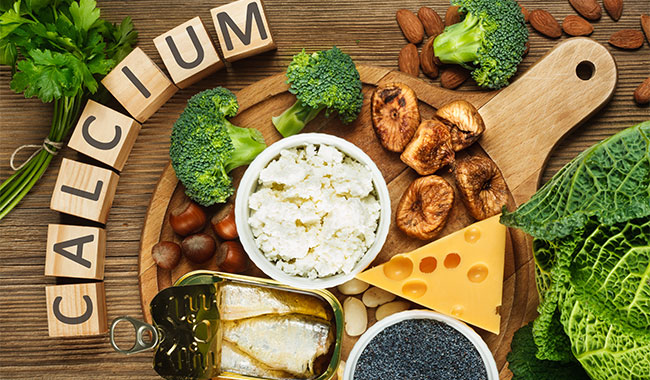 Calcium is one of the important minerals in the body; it plays an integral part in a healthy diet. Apart from dairy products, calcium can be found in many foods.
Calcium is one of the important minerals in the body; it plays an integral part in a healthy diet. Our body uses calcium for several basic functions (keeping bones and teeth strong, cell signalling, blood clotting, muscle contraction, nerve function, maintaining a regular heartbeat, disease prevention and absorption of other nutrients). Calcium helps prevent osteoporosis, aids in sleep, weight loss and helps with the synthesis of hormones and enzymes.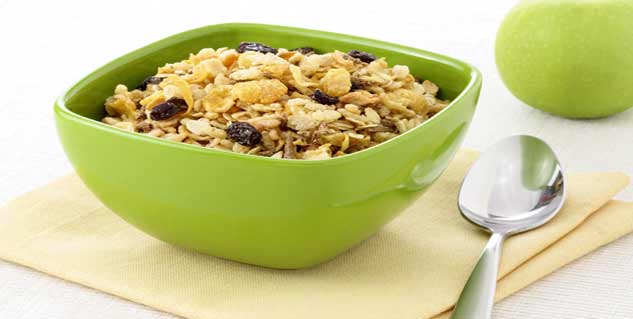 There has been so much emphasis on getting enough calcium and the impression is that getting the recommended amount from the diet is difficult. Contrary to the notion, it is not that difficult to get the required amount of calcium from foods.
Dairy products such as milk and yoghurt are among the few calcium sources that can be easily absorbed. Apart from dairy products, calcium can be found in many foods.
The foods that are filled with calcium are as follows.
Fish



Fish such as sardines and canned salmon are a potent source of calcium. In addition to calcium, these are an excellent source of vitamin D.
Tofu



Made with calcium sulphate as a natural setting agent, tofu is an excellent source of calcium. Moreover, tofu gives you ample protein to enhance calcium absorption.
Green Leafy Vegetables



Vegetables, particularly in the cabbage family (broccoli, kale, cabbage, mustard and turnip greens) are high in calcium. Moreover, you get sufficient amount of folate and vitamin K out of the green veggies. However, veggies with high amounts of oxalic acid such as spinach may interrupt calcium absorption. Therefore, one must choose dark green vegetables with lower amounts of oxalic acid.
Fortified Foods



Orange juice, soy milk and cereals are fortified with calcium. These can help enhance your absorption of calcium. Oats are a quick breakfast option which not only ups your energy levels to last for the day but are also full of calcium.
Other sources



Sesame seeds, almonds, basil, oregano, cinnamon, rosemary, cloves and garlic are also excellent sources of dietary calcium. Moreover, foods such as grains, nuts, seeds and spices contribute to your overall intake of calcium.
Supplements

Most of us can get enough nutrients from natural foods alone, and there is not much need to rely on enriched foods and supplements. If not all of your calcium from foods is ideal or if your diet is falling short, you might have to take a supplement. The supplement intake is only to fill the gap between your dietary intake and your recommended intake. You must always consult your doctor about taking supplements.

Getting enough calcium is important for everyone but more important for those in their teens and twenties as it is those are the years when you accumulate bone density. Besides improving bone strength, calcium can help ward off the risk of many medical conditions that are not related to bones. For example – The mineral helps the body maintain healthy blood vessels, regulate blood pressure, prevent insulin resistance, and hence, preventing the onset of diabetes.
Image Source: Getty