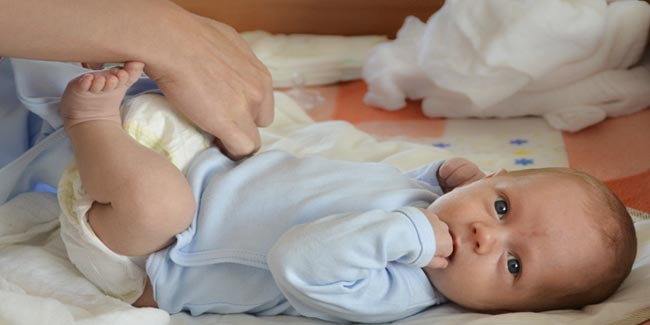 A new digital diaper can detect various health problems in babies. It comes with a smartphone app that can transmit the health information to a physician.
Now, even diapers go digital! New York start-up has developed a new smart diaper that can detect possible urinary tract infections, kidney dysfunctions, and dehydration in babies. The diaper is connected with a smartphone application that can transmit the information about baby's health to a physician.

The diaper comes with a patch that has multi-coloured squares in it and each of these squares represent a different interaction with a protein, water content or bacteria. The square changes its colour if it detects something is outside of normal parameters.

A smartphone application which is connected with the diaper takes a picture of the patch and can make accurate readings of the chemical data based on colour changes. The data is then uploaded to a central location, where physicians get information about how the child is doing and whether the baby needs further testing. The diaper is yet to be tested at Benioff Children`s Hospital of the University of California, San Francisco in September.

Yaroslav Faybishenko, founder of Pixie Scientific said that he thought the diaper would cost about 30 percent more than regular diapers. It has potential as a consumer product, for parents who want to keep regular tabs on their kid's health. Rather than overwhelming parents with data, the app is likely to let them know whether they should see a pediatrician for one or more possible conditions, manufacturers said.


Read more Health News.