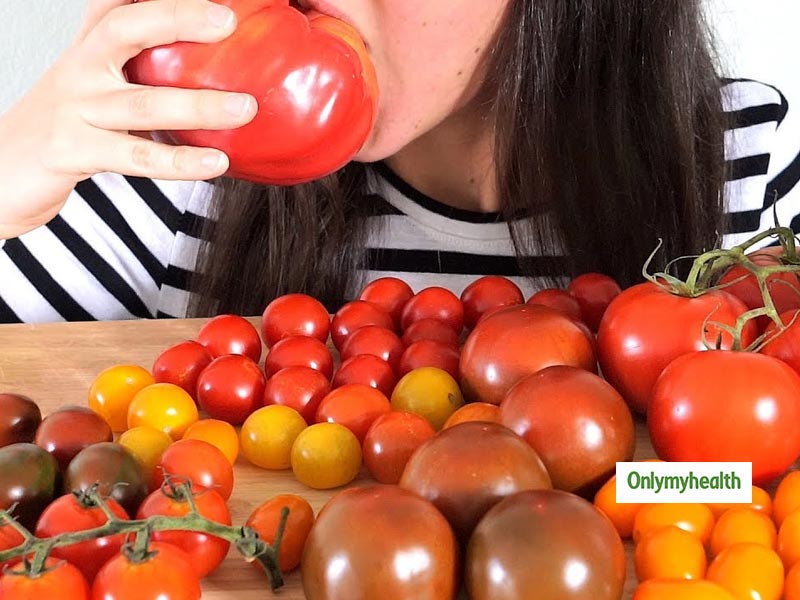 Apart from just red and green, there are numerous other varieties of tomatoes too that you should include in your diet. Check out 5 of them here.
When we are asked to classify tomatoes, the most common answer is- green and red or unripe and ripe. But this isn't it. There are numerous varieties of tomatoes found all over the world with different tastes and uses. All of these came from the same plant though, the climate and environment condition in which they are grown brings variety in the tomatoes. Enriched with anti-oxidants such as vitamin C, beta-carotene, and lycopene, tomatoes have many amazing health benefits. In this article, we are going to tell you about 5 types of tomatoes, their nutritional profile and uses. Read the full article to know.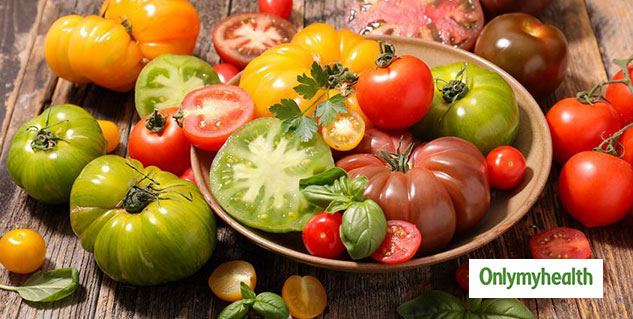 #1 Cherry tomatoes
Cherry tomatoes are round in shape and you can eat them all at once as they are very small in size. A juicy cherry tomato (17 grams) has only 3 calories and contains a good amount of vitamins and minerals. Their size fits the salad perfectly and you can easily eat it as a snack. It is also suitable for a tomato barbecue. Buy Cherry Tomato seeds online and plant them to grow your own batch of cherry tomatoes.
#2 Grape tomatoes
Grape tomatoes are exactly half the size of cherry tomatoes. There is not much water in them and its size is like an egg. A grape tomato (8 grams) has only 1 calorie. Grape tomatoes are also great for salads just like cherry tomatoes that you can eat as a snack. If you don't like cherry tomato juice, then grape variety can be a better option for you.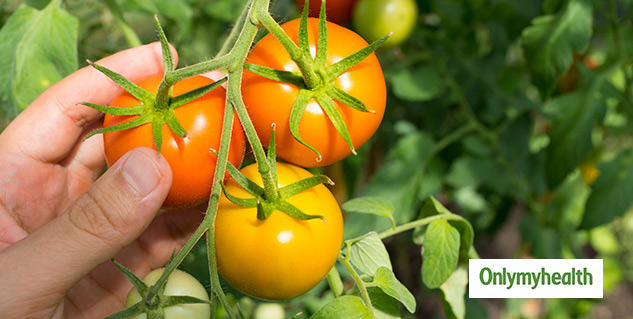 Also Read: Unsalted tomato juice can help you lower your blood pressure and cholesterol
#3 Roma tomatoes
Roma is slightly larger as compared to cherry and grape than tomatoes but you cannot cut them into pieces. Roma tomatoes are also known as plum tomatoes. A Roma tomato (62 grams) has 11 calories and 1 gram of fiber. It is naturally sweet and succulent, making it a strong substitute for sauces. It is also used as a salad. Buy Roma tomato seeds online by clicking here.
#4 Beefsteak tomatoes
Beefsteak tomatoes are very large and hence it is very easy to cut them. A large beefsteak tomato (182 grams), up to 3 inches in diameter, contains 33 calories, 2 grams of fiber and 28 percent of the daily requirement of vitamin C. Vitamin C helps to improve immunity. Beefsteak tomatoes are great for sandwiches and hamburgers. They have a slightly sweet taste and are juicy, making them a good choice for making sauces.
Also Read: Eat Cabbage To Make Your Face Crystal Clear With A Radiant Glow
#5 Bell Tomatoes
Bell tomatoes are still sold in the market with the same vine on which they grow. Bell maintains the life of his skin. It has been reported in some research that tomatoes ripe on the vine have a higher level of anti-oxidant and other nutrients than other tomatoes. A normal-sized vine tomato (123 grams) has the same nutrients as other types of tomatoes such as 22 calories. Apart from this, it also has a 3160 mcg LikePhone. It is an anti-oxidant that has a heart-protective effect. This type of tomato is used in sandwiches.
Read more such articles on Healthy Diet