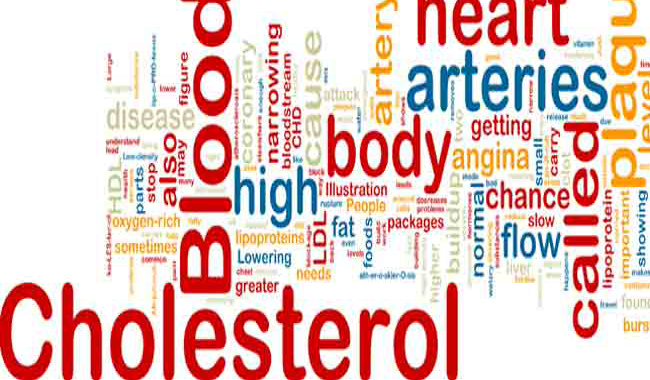 Hypercholesterolemia, the other name for high blood cholesterol, occurs due to abnormalities in the levels of lipoproteins, the particles that carry cholesterol in the bloodstream. It can be due to diet, genetic factors (familial hypercholesterolemia) and the presence of other diseases such as diabetes and an underactive thyroid.

Diet is one of the major etiological factors in high blood cholesterol. Thus diet therapy is the first weapon in the fight against the high blood cholesterol levels that contribute to heart disease and atherosclerosis. Low-cholesterol diets are prescribed to reduce the risk of heart disease and to treat atherosclerosis, diabetes, high cholesterol and high blood pressure. The diet therapy used in treating high blood cholesterol is known as prudent diet, low cholesterol and low saturated fat diet.

To achieve this, many dietary and lifestyle modifications are required.
The first and foremost change that is made is to completely avoid the foods rich in saturated fatty acid and cholesterol such as ghee, butter, and hydrogenated fats ( dalda).
Cholesterol-rich foods are eggs, organ meats and cheese, and two vegetable oils namely coconut and palm are also high in saturated fats. They should be replaced by unsaturated fatty acids present in all vegetable oils (mustard and soybeans).
It is a proven fact all saturated fatty acids have a tendency to increase blood cholesterol levels and get stuck in blood vessels causing cardiovascular diseases.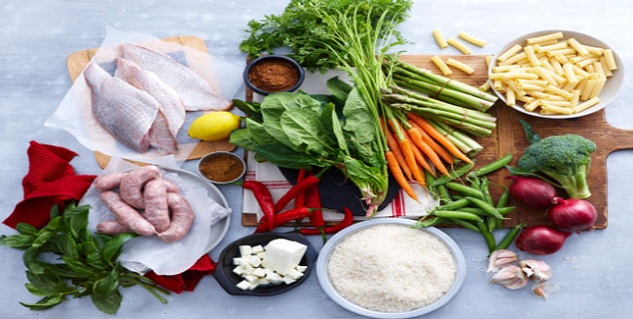 Read: Easy ways to prevent cardiovascular diseases
The second principle of diet therapy for high blood cholesterol requires the consumption of dietary fibre, soy foods, and antioxidants as they can significantly reduce LDL cholesterol or bad cholesterol.
Fibre: Only plant foods (vegetables, fruits, legumes, unrefined grains) contain dietary fibre. The soluble fibre found in foods such as oat bran, barley, psyllium seeds, flax seed meal, apples, citrus fruits, lentils and beans are particularly effective in lowering cholesterol
Soybeans: Substituting soybeans or soy protein for other proteins have been shown to prevent coronary heart disease by lowering low-density lipoprotein (LDL) cholesterol and triglycerides. Soy protein is present in tofu, soy milk, soy yoghurt, and soy nuts
Antioxidants: They are compounds found in small amounts in foods such as whole grains as well as in many vegetables, fruits, and vegetable oils. They decrease LDL cholesterol, mostly by interfering with the intestinal absorption of cholesterol. Antioxidants are present in nuts such as almonds, walnuts, pistachio nuts and in all fruits and vegetables
The following are the foods that one should take when experiencing high blood cholesterol level:
Eat lots of fruits. The fresher the better
Consume bread made from whole wheat
Take a lot of vegetables. Freshness is the key to getting the proper nutrition from them
When drinking milk, choose the fat-free variant
Drink a lot of water or lemonade. This is good for melting

cholesterol

in the body
One may consume plenty of egg whites
When eating fish, tuna and other deep-sea fish are the best foods because they are rich in omega 3
Remove the skin from chicken and mutton meat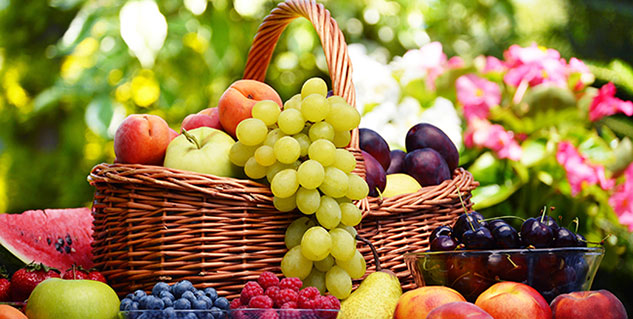 Read: These 5 foods can lower LDL cholesterol
Improving your nutrition can bring stronger resistance to disease and overall health, and nutritional therapy may be particularly helpful in the fight against high blood cholesterol.

Read more articles on Heart Health.