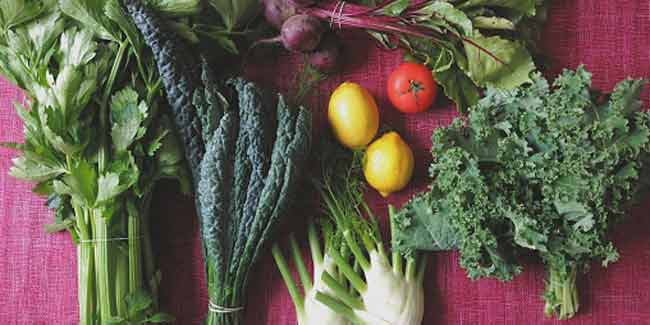 Diet for tuberculosis patients is usually a normal diet with increased emphasis on choosing food options.
Diet for patients with tuberculosis should be simple, digestible and well-prepared. Meals for the patients should be tempting, as loss of appetite one of the symptom of the malady. In this manner, patients get encouraged to eat. Tuberculosis (TB), airborne infectious disease affecting lungs, is preventable to an extent by wise selection of eating options. Eating healthy creates a shield for infected by strengthening his immune system against tuberculosis complications.
Healthy Food Options for TB Patients
As malnutrition is a commonest sign/symptom of the disease, diet plays a vital role in fighting TB. Nutrient-dense food options loaded with essential vitamins, minerals and nutrients are considered best for tuberculosis patients. Deficiency of nutrients, especially protein ceases body's ability to combat infection.

Dietary Recommendations for Tuberculosis Patients
Tuberculosis patients should abstain from drinking alcohol due to the reason that medications like isoniazid, pyrazinamide and rifampin along with alcohol tends to damage liver.
Oily and spicy food should be entirely avoided so that complications shouldn't increase any further.
Choosing health options carefully for managing weight or possibly gaining healthy weight.
Tuberculosis patients must include plenty of fruits and vegetables in their everyday regimen for an apt caloric intake. Mix bag of starchy vegetables, citrus fruits, dark green leafy vegetables and legumes are the healthy foods for tuberculosis patients.
Whole grains should also be a part of diet plan for tuberculosis, which ascertains weight management and improves immune system.
Milk and dairy products are other essential components of TB diet, but these should be low in fat content or fat-free.
Bitter gourd also renders several benefits to tuberculosis patients.
About Tuberculosis
The chronic malady is one of the most feared ones, which may arise due to several reasons like malnutrition, unhygienic conditions and poor sanitation. Caused due to by bacteria known as mycobacterium tuberculosis, the disease affects lungs and leads to pulmonary tuberculosis. Among the early symptoms of tuberculosis are sudden rise in body temperature, flushed face, increase in circulation and respiration, persistent fatigue, weight loss and prolonged cough.

To prevent the malady, diet rich in fruits and vegetables that strengthens immune system is advised so that free radicals do not have in impact on rest of the body. Usually, high protein and high energy diet is prescribed for patients with tuberculosis. 6-meal pattern is also recommended for many patients due to poor appetite.
Image source: Getty Images
Read more articles on Tuberculosis.